Travel is fatal to prejudice, bigotry and narrow mindedness
Mark Twain
Friendship Force
Friendship Force is an idea of international understanding.

Founded 1977 with support from Jimmy Carter for understanding among nations. It grew to a world-wide idea with 370 Clubs in 60 Countries. The most Clubs exist in the USA and Australia. Here you can see a video about FFI: Video

There are 13 Clubs in Germany. We are member of Friendship Force Varel with about 80 members. We represent North-West-Germany from the border of the Netherlands up to river Weser, from the North Sea up to the Ruhr Region. As ambassadors from our country we travel in a group to clubs in other countries, where we are accommodated privately to make new friends. Such a visit lasts usually seven days, so on an oversea-exchange we will stay with two different clubs.

In reverse we have visits from clubs all over the world. We make a visitprogram for their stay with us. Because our exchanges are not for sightseeing but for contacts our slogan is: "Faces, not Places"



The homepage you will find here. On the page you will find a video about our club.


The International Organisation of Friednship Force organized a World-Conference every two years. After the pandemic the next World-Conference of FFI will be held from October 2nd to 5th 2023 in Dubrovnik, Croatia.

Friendship Force International is CHANGING THE WAY YOU SEE THE WORLD.


At the following Friendship Force-exchanges, -visits and -World-Conferences Gaby and Manfred took part:
34. From 22nd to 28th September 2022 our German group met the second FF-Club in Huntsville/Alabama. The town of Huntsville is well known for its greatest rocket-center in the USA. For example they developed the Spacelab. Gaby und Manfred are fans of spaceflights and were lucky to have their homestay by the former NASA engineer Bill Johnson. He had built for example parts of the Spacelab and today is guiding tours thru the Space-Center. Friendship Force Huntsville, Alabama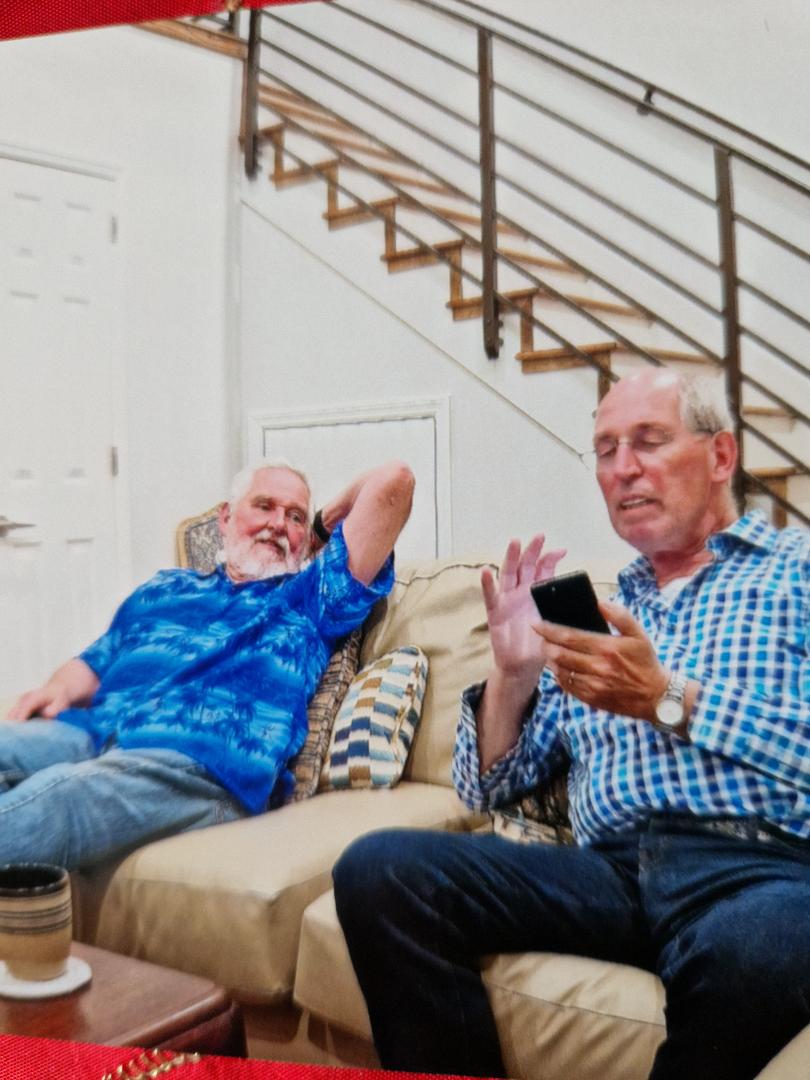 Bill Johnson. Two months later we had the chance to see Bill und his friend Marilyn again in Cullman/Alabama where we made a stop-over on a private tour.
Here is a picture with Ina, coordinator from Friendshipforce Lübeck who organized both travels(33. and 34.) in an excellent way.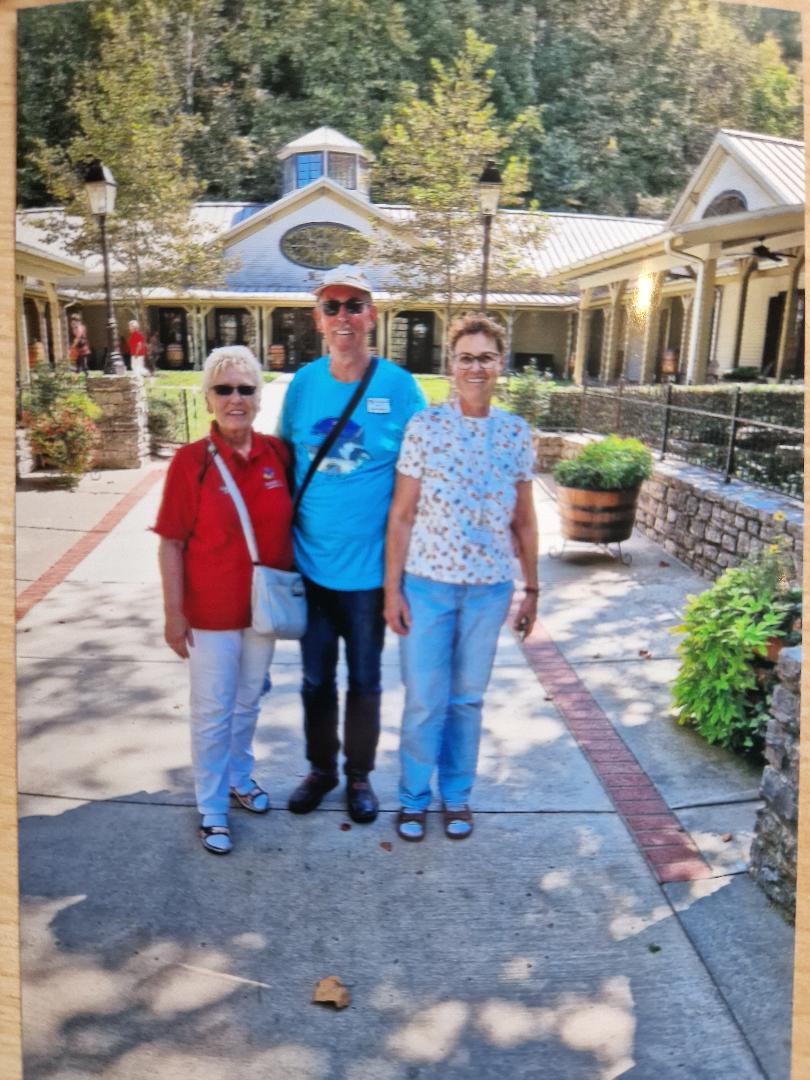 Gaby, Manfred and Ina in Lynchburg, Tennessee before the guided tour in front of Jack Daniels Distillerie (from afterwards we have no picture).
33. From 14th to 20th September 2022 we visited Friendshipforce Western Michigan. For the first time we travelled with a group of 10 persons from four different FF-clubs in Germany. FF Lübeck organized this travel with members of FF Cottbus, FF Freiburg and us from FF Varel. Our first real meeting we had one day before the exchange in Kalamazoo, Michigan. In Germany we only had zoom-conferences. In Kalamazoo we stayed with Laurie und Jim - we were their first Friendshipforce-guests.
Friendship Force Western Michigan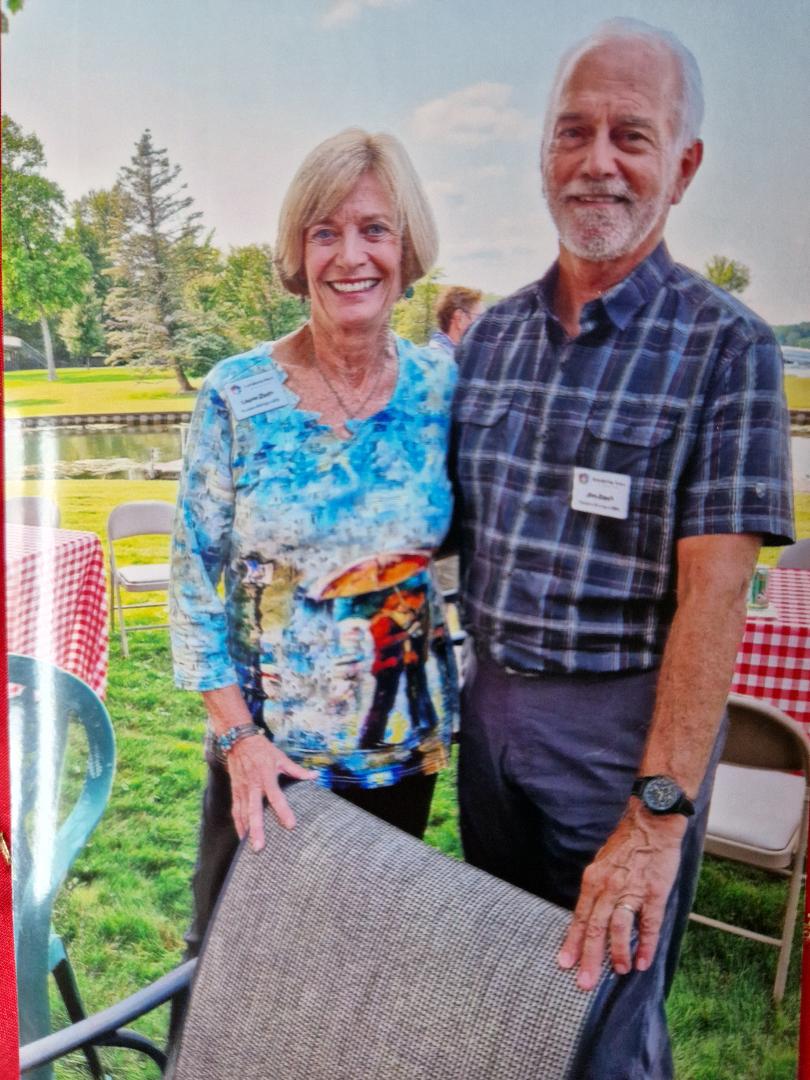 Laurie and Jim Ziech.
32. From 5th to 7th August 2022 we had an inter-German exchange with Friendship Force Norderstedt. We were hosted by Rosi und Dietmar Stein. Friendship Force Norderstedt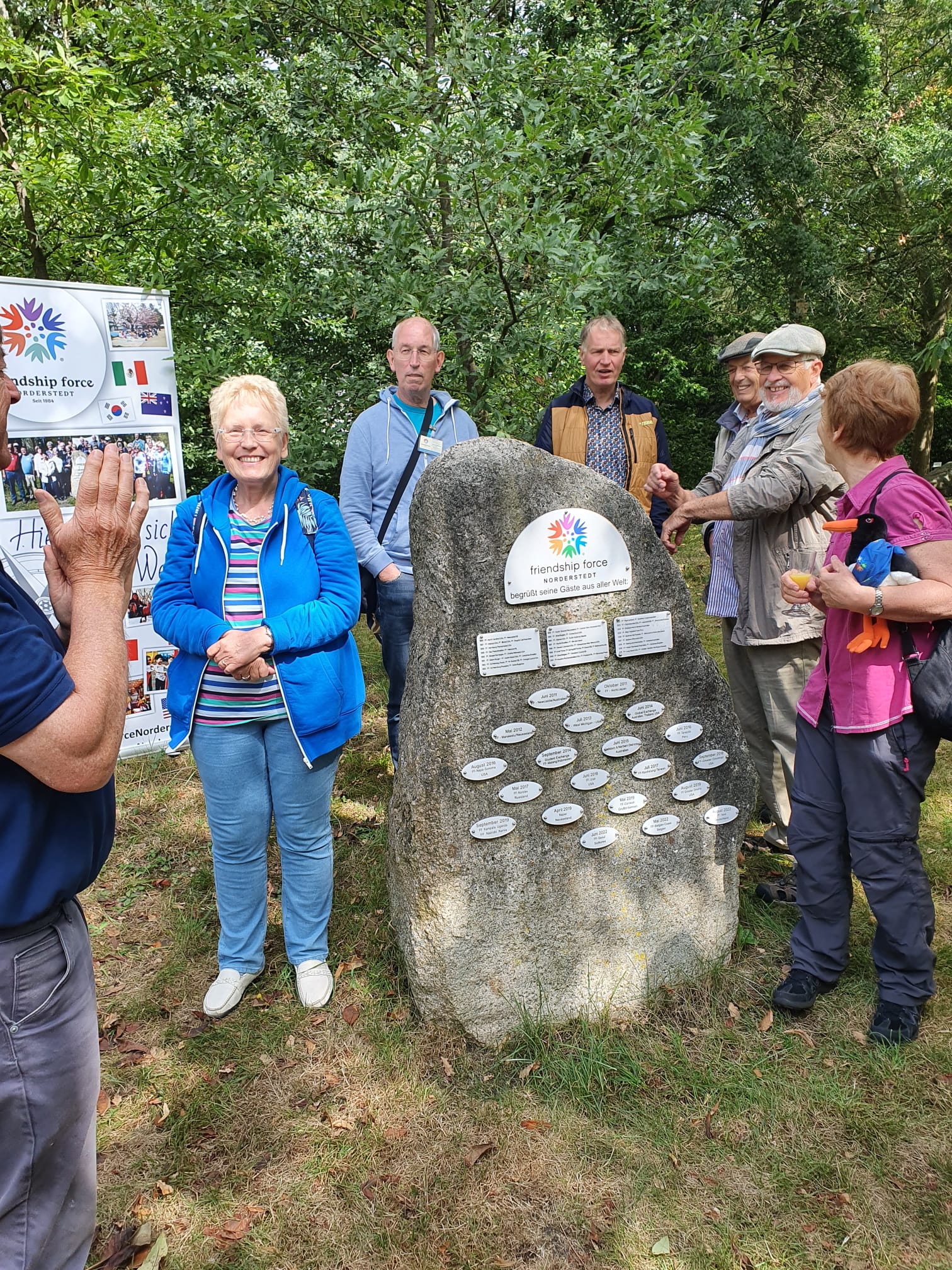 A stone in the Park contains the plaques of all Friendship-Force Clubs who visited Norderstedt. Now also FF Varel is on it.
- - - - - - - - - - - - - - - - - - - - - - - - - - - - - -
2021 no exchanges because of covid.
- - - - - - - - - - - - - - - - - - - - - - - - - - - - - -
31. From 3rd to 10th March 2020 we had a private stay in Athens, Greese. There we met the chairwomen of Friendship Force Athens Amalia Portaliou and Isabella - the treasurer of the Club. Friendship Force Athens, Greece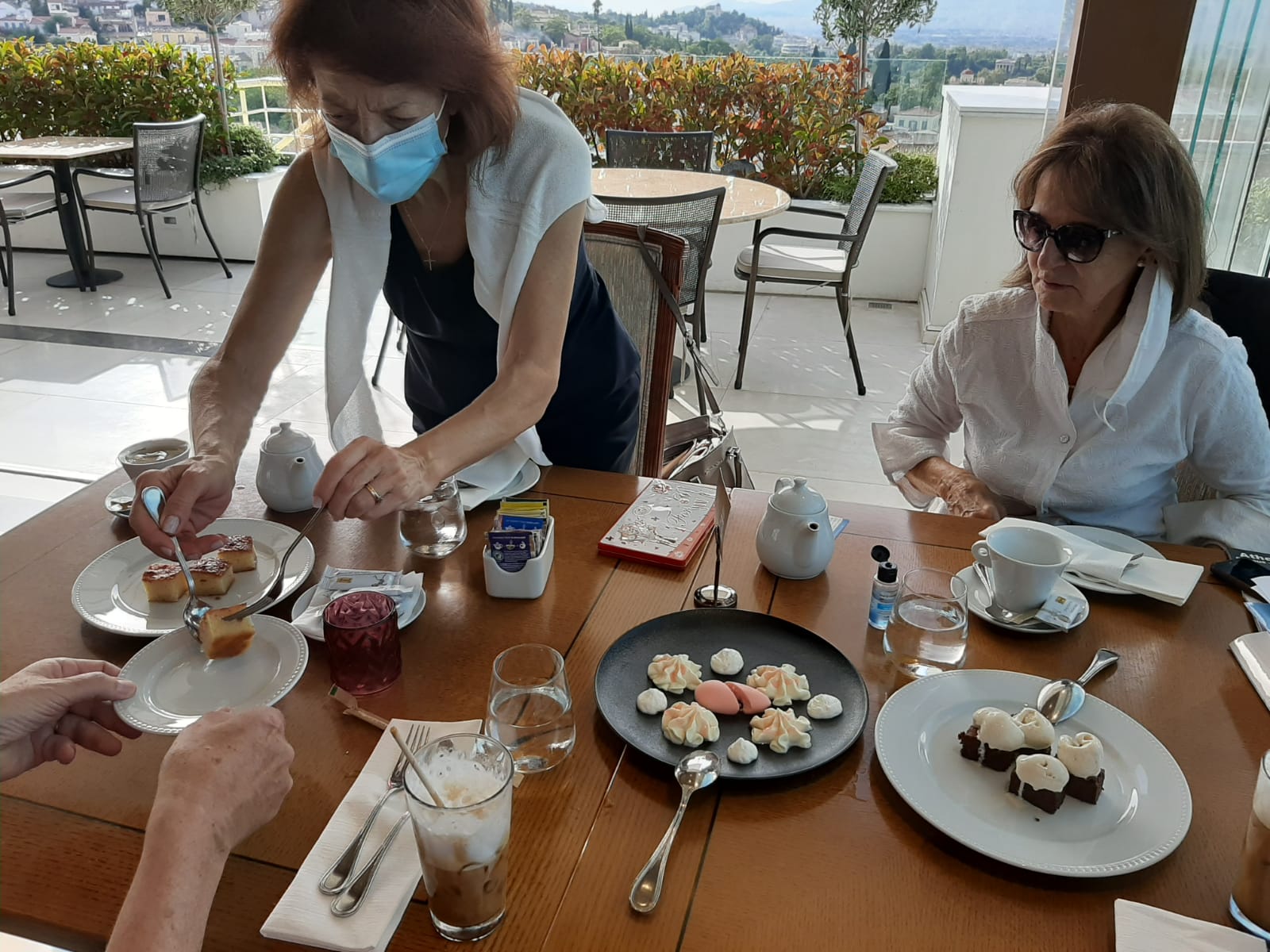 Amalia and Isabella from Friendship Force Athens.
30. From 1st to 8th of April we stayed with the Friendshipforce Osaka Club in Japan. From Tokio we took the bullet train Shinkansen to Osaka. First we were hosted 3 days by Tomo und Mami, rest of the time we lived with Hatsuko und Masa. Hatsuko is the best cook of the world for us. We learned to eat many different Japanese foods. Friendship Force Osaka, Japan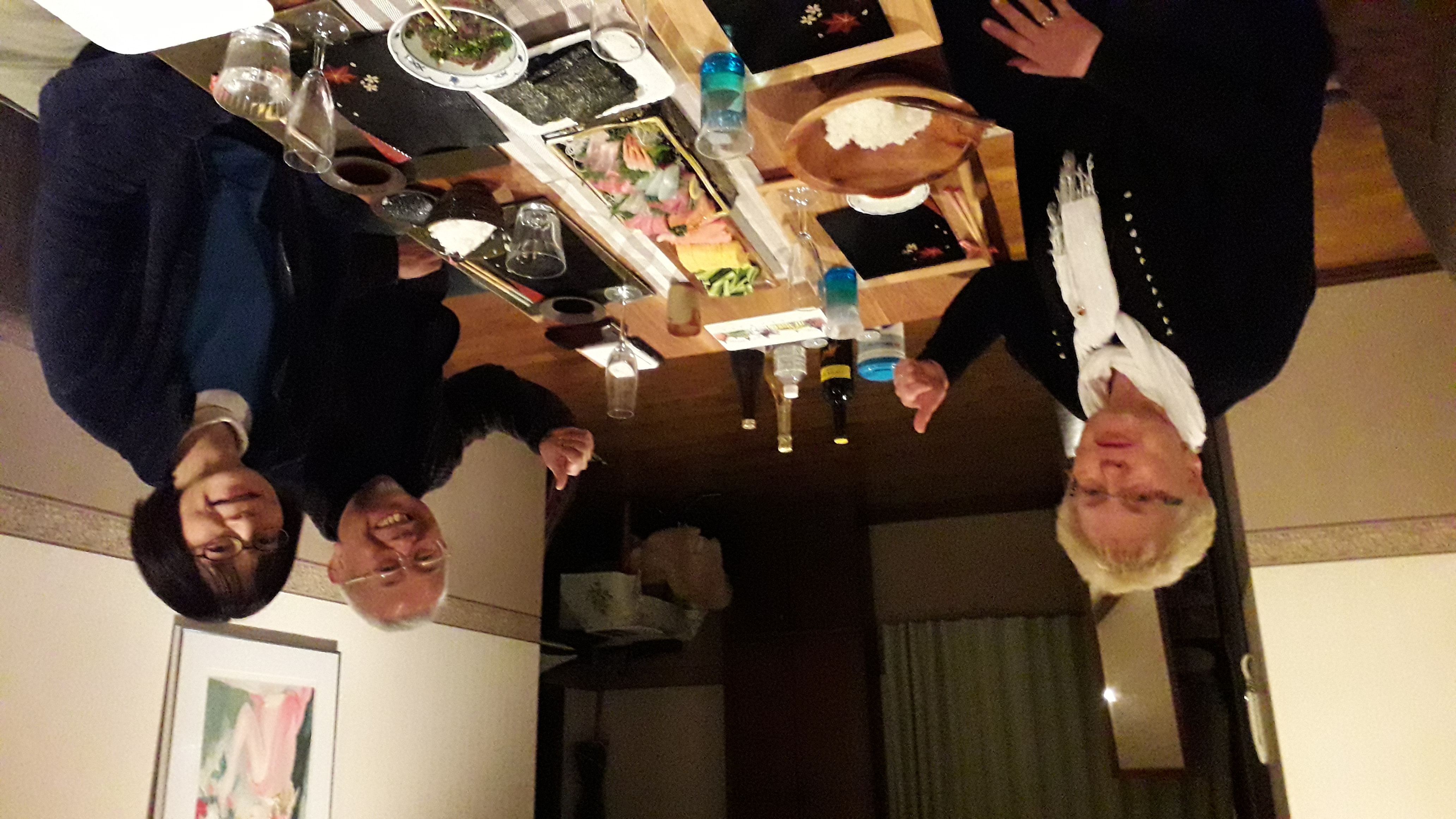 Gaby with Tomo und Mami.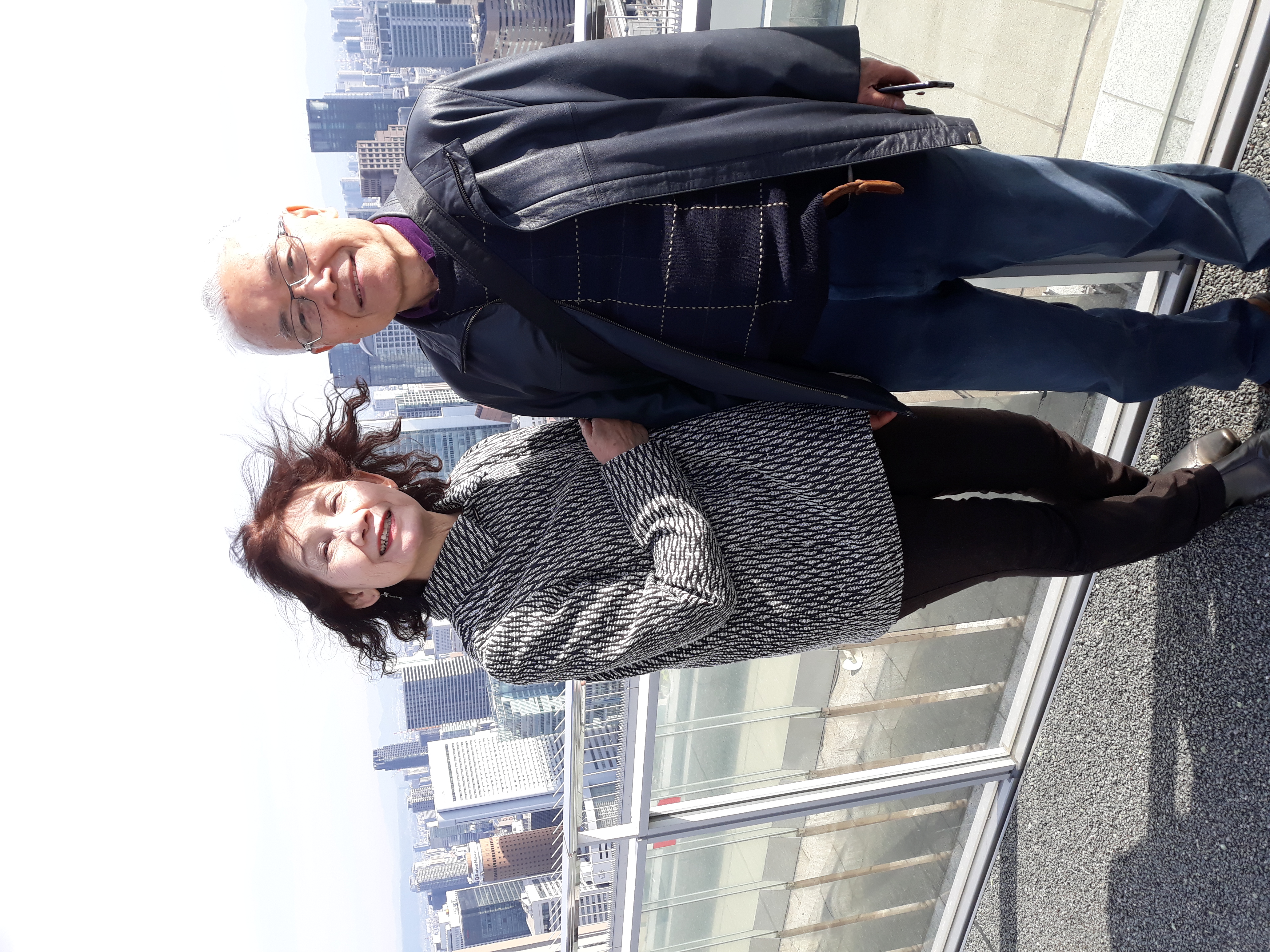 Hatsuko and Masa.
29. From March 25th to April 1st 2019 we visited Friendshipforce Saitama in Japan. Saitama is a town near Tokio and has a population of 1.2 Million. We were hosted by Yoshi und Sumi. We already knew them,they Stayed with us in 2017 (see 24): Friendship Force Saitama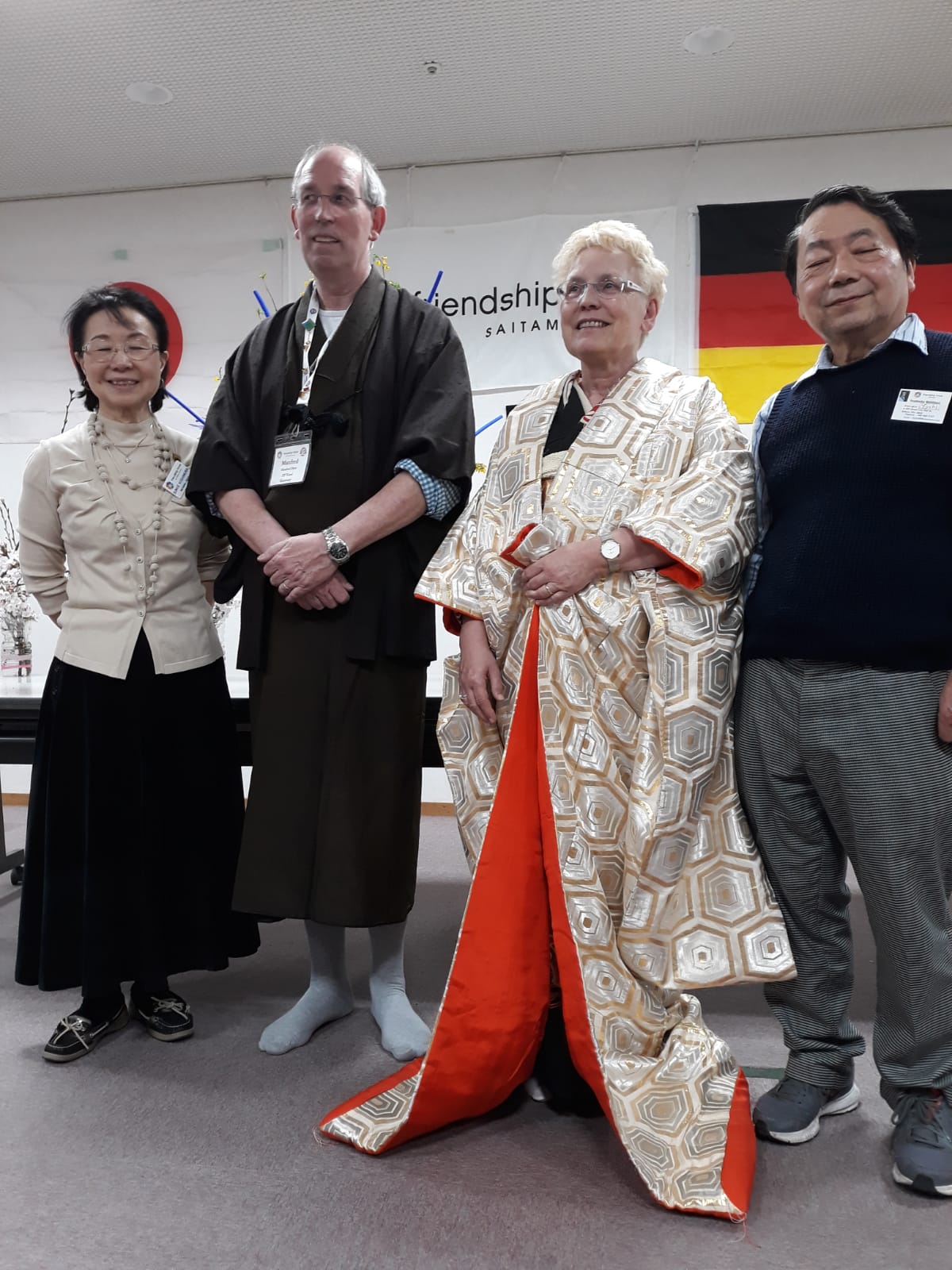 Sumi - Manfred - Gaby- Yoshi.
28. From March 18th to 25th we visited the Club Friendshipforce Greater Taipei on Taiwan. In Taipei Frank und Jenny Hsiao hosted us. We already kno them from the World Coference in Morocco (see 21): Friendship Force Taipei Eventside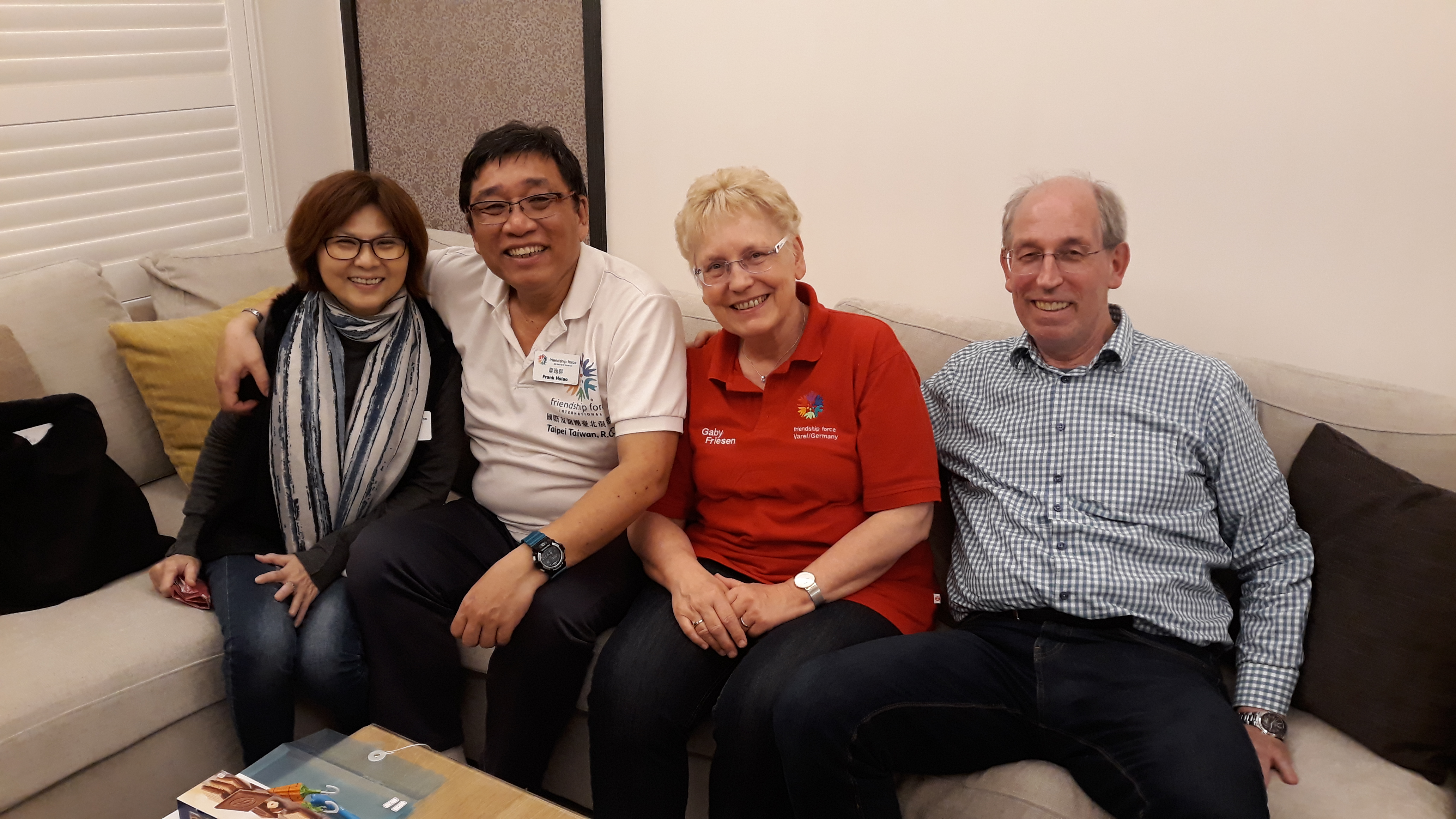 Jenny and Frank Hsiao from Taipei, Gaby and Manfred.

27. Inbound exchange from FF Kern County, California, USA from 30th of September to 6th of October 2018: Friendship Kern County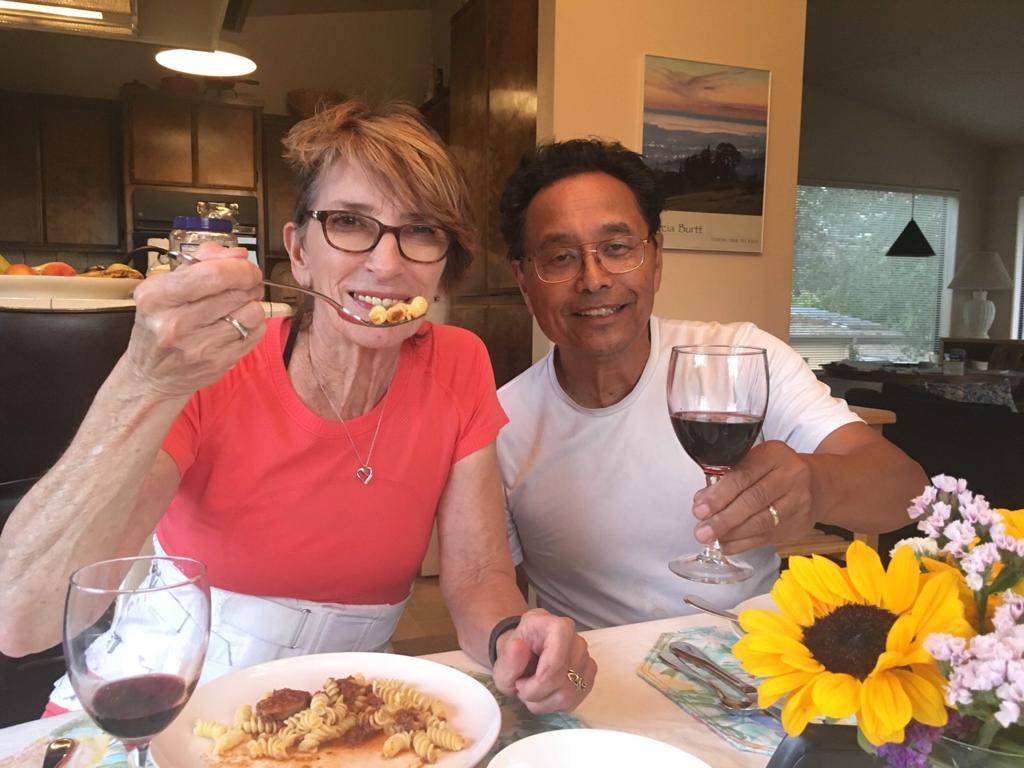 On the picture you see Gay and Ray Barney who were our guests for one week.
26. From the 25th of March to 1st April 2018 we visited the Friendshipforce Chi?inau in the Republic of Moldova. Here we lived with the family Bilba. Tatjana and Mihai are the parents and their three children. We also were able to visit the from Russia occupied Province Transnistrien. Friendship Force Chi?inau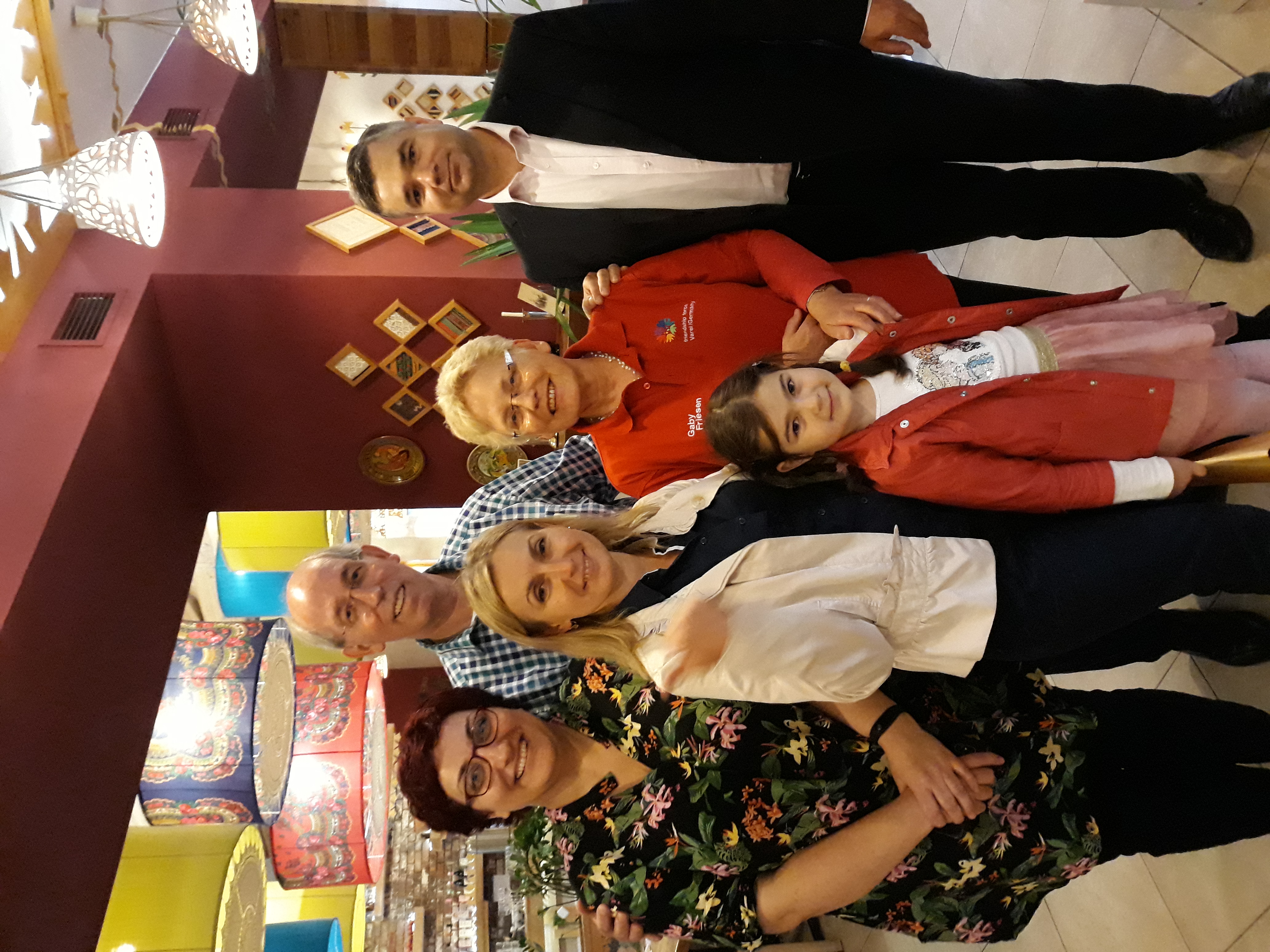 Marianna(organisation), Tatjana Bilba, Gaby, Mihai Bilba, Manfred.
25. In June 2018 we participated on the European Conferenz of FF in Leuven, Belgium and stayed some days we stay with our new friends Gaya und Gustave (see Nr. 22): Friendship Force Leuven Eventpage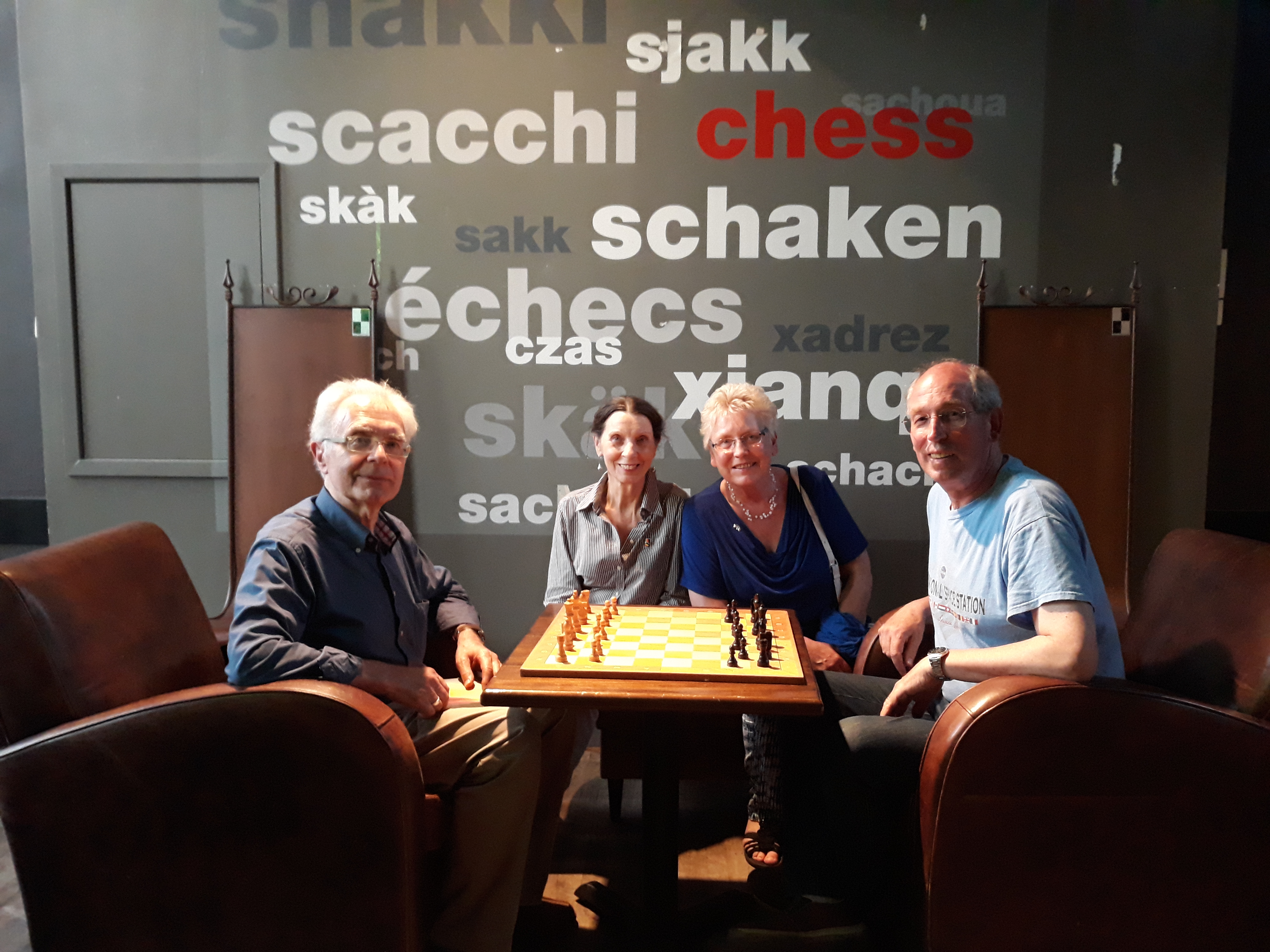 24. Inbound exchange from Friendship Force Saitama, Japan from the 4th to the 11th of September 2017: Frienship Force Saitama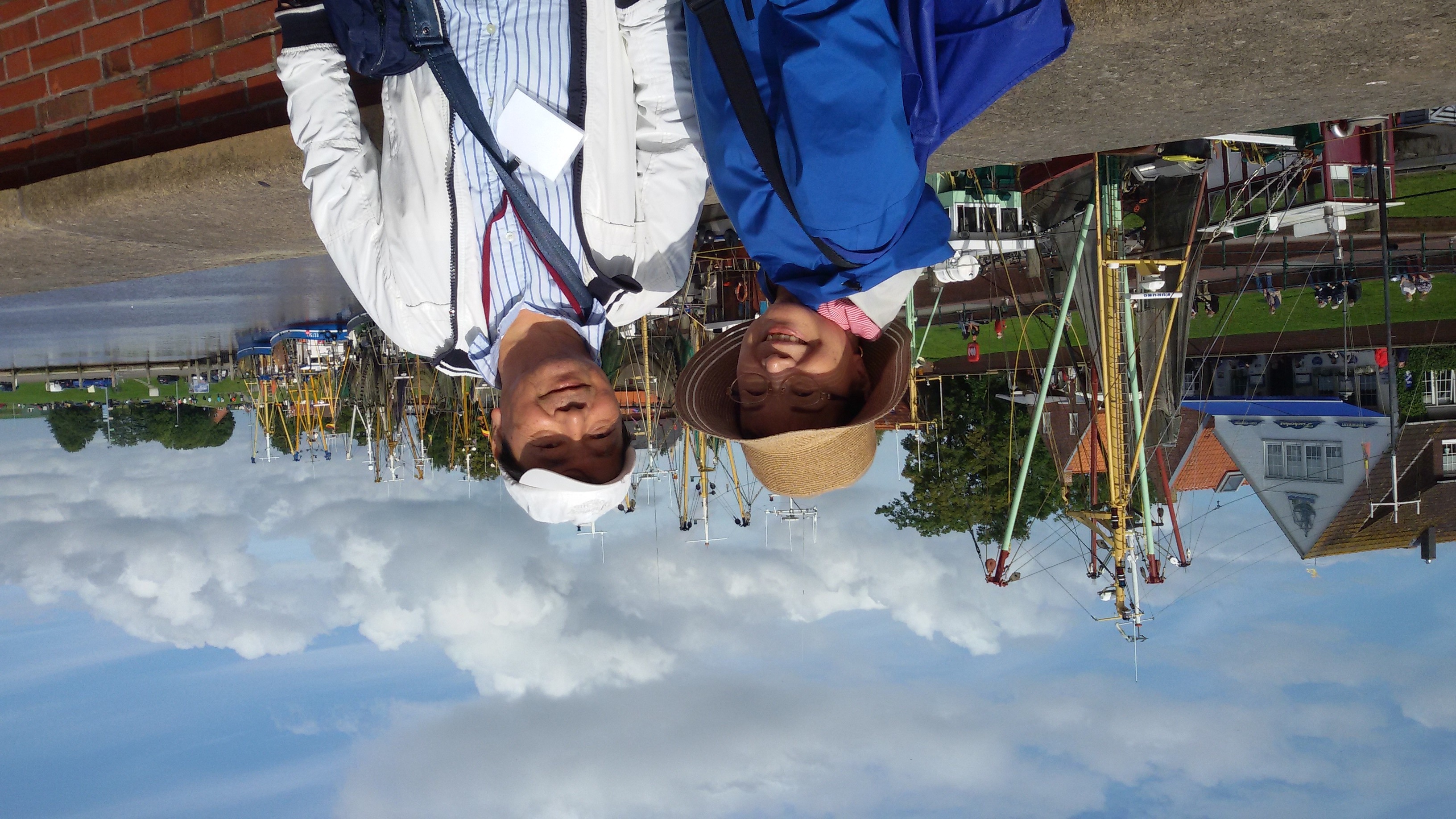 Sumi und Yoshi Nishimura were our guests. We hope to visit them in 2019.

23. 40th World-Conference of Friendship Force International in Manchester organized by the club FF Greater Manchester, Großbritannien. This was from 24th to 28th of August 2017: Friendship Force Greater Manchester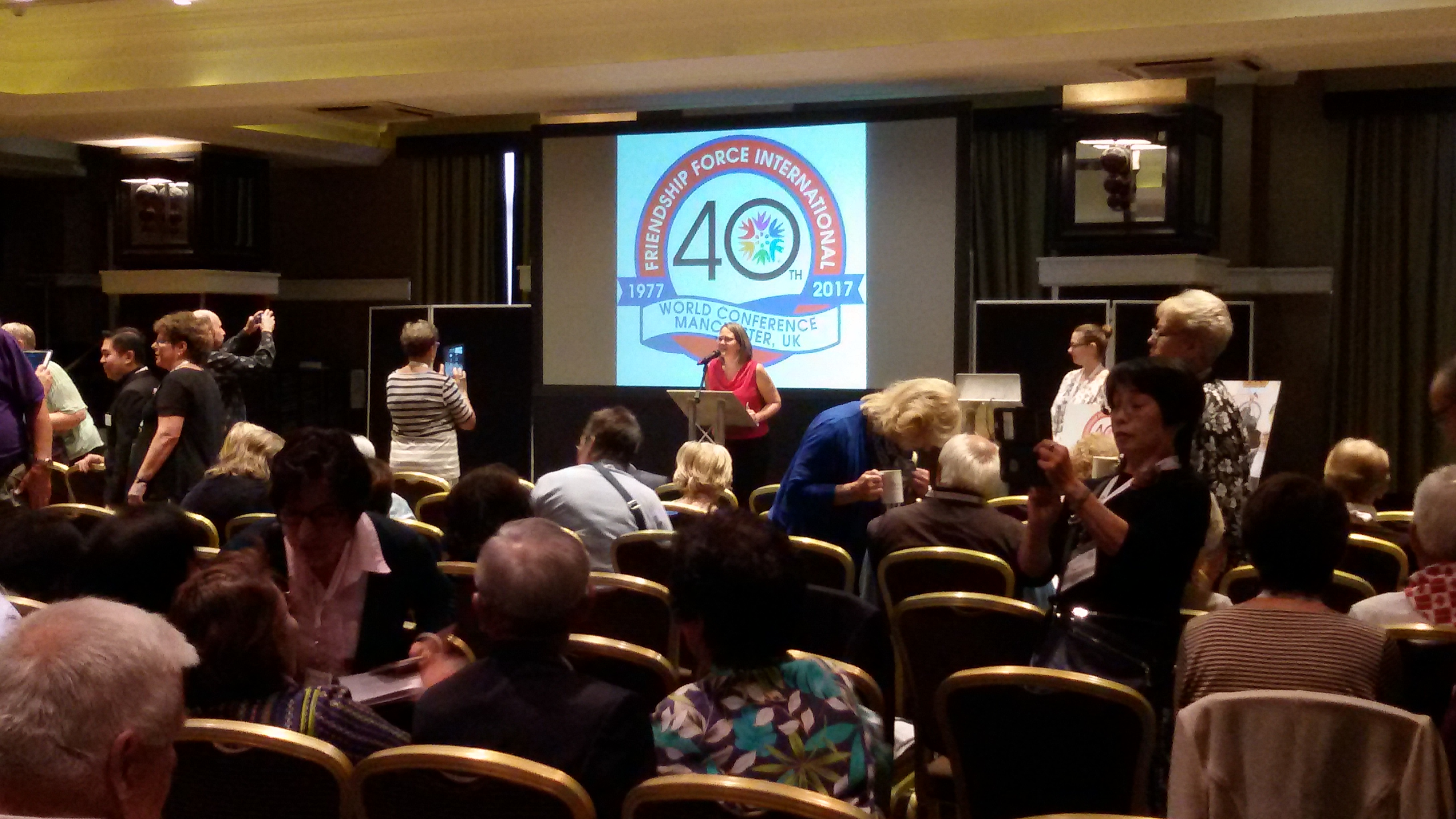 On the picture you see a presentation in the conference hall.

22. Inbound exchange from Friendship Force Leuven, Belgium 8th to 11th of June 2017: Friendship Force Leuven


On the picture are Gustave van Bellingen and Gaya van Straelen. Well understood right from the start and had the opportunity to speak in German with each other.

21. From 16th to 19th September 2016 we took part on the world-conference from Friendship Force International in Marrakesch Friendship Force Marroko. There we could make connections to the Clubs of FF Leuven, Belgien and FF Saitama, Japan-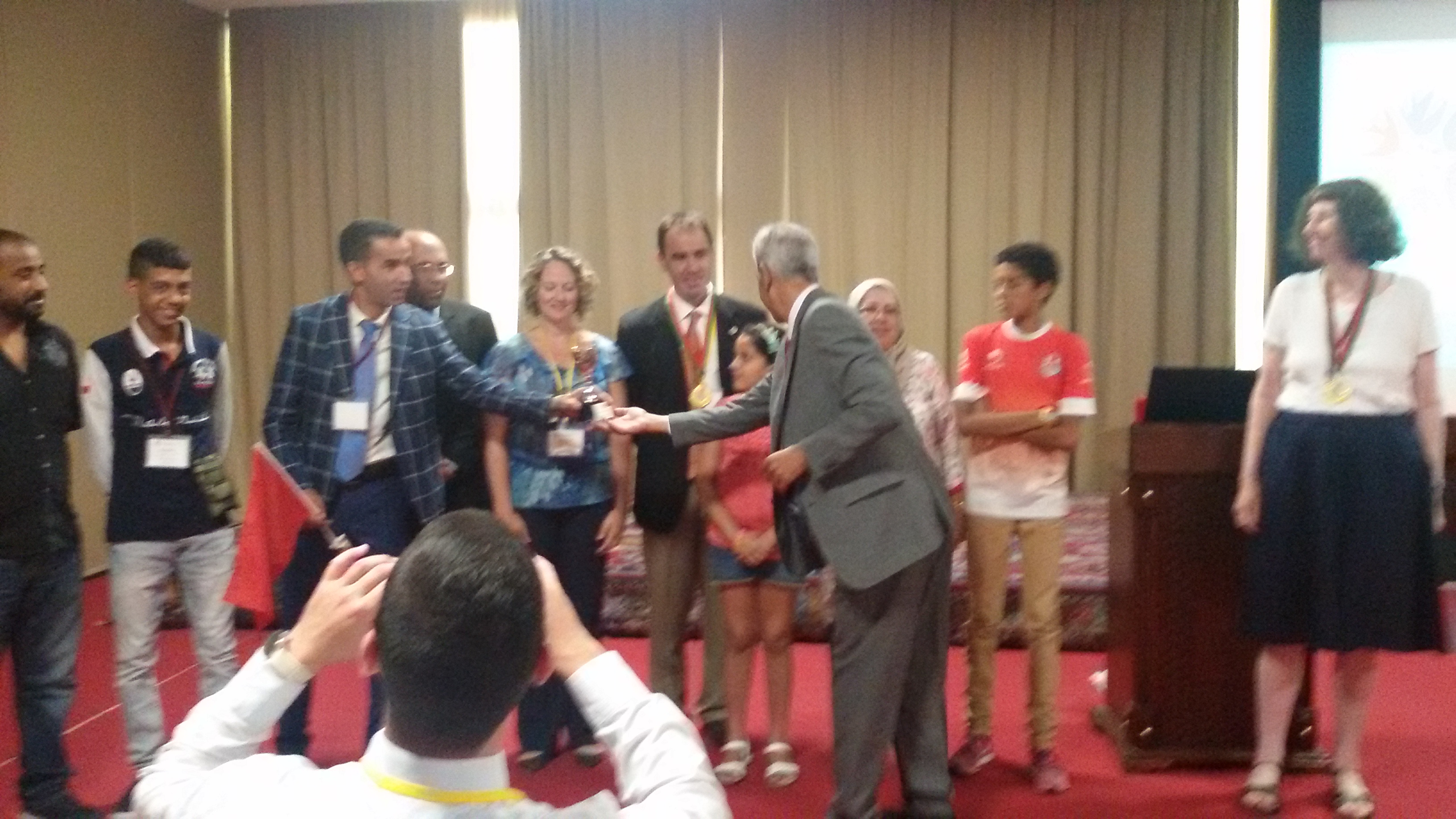 On the picture you can see the honoring of Friendship Force Members from different clubs.

20. Before starting the world-konference in Marrakesch, Morocco we made a Hosting-Tour thru Morocco. From 8th to 15th of September 2016 we startet in Casablanca over Rabat - Megnes - Fes - Ifrane -Azrou - Beni Mellal to Marrakesch Friendship Force Morocco. In Fes we had a two-day stay with a family.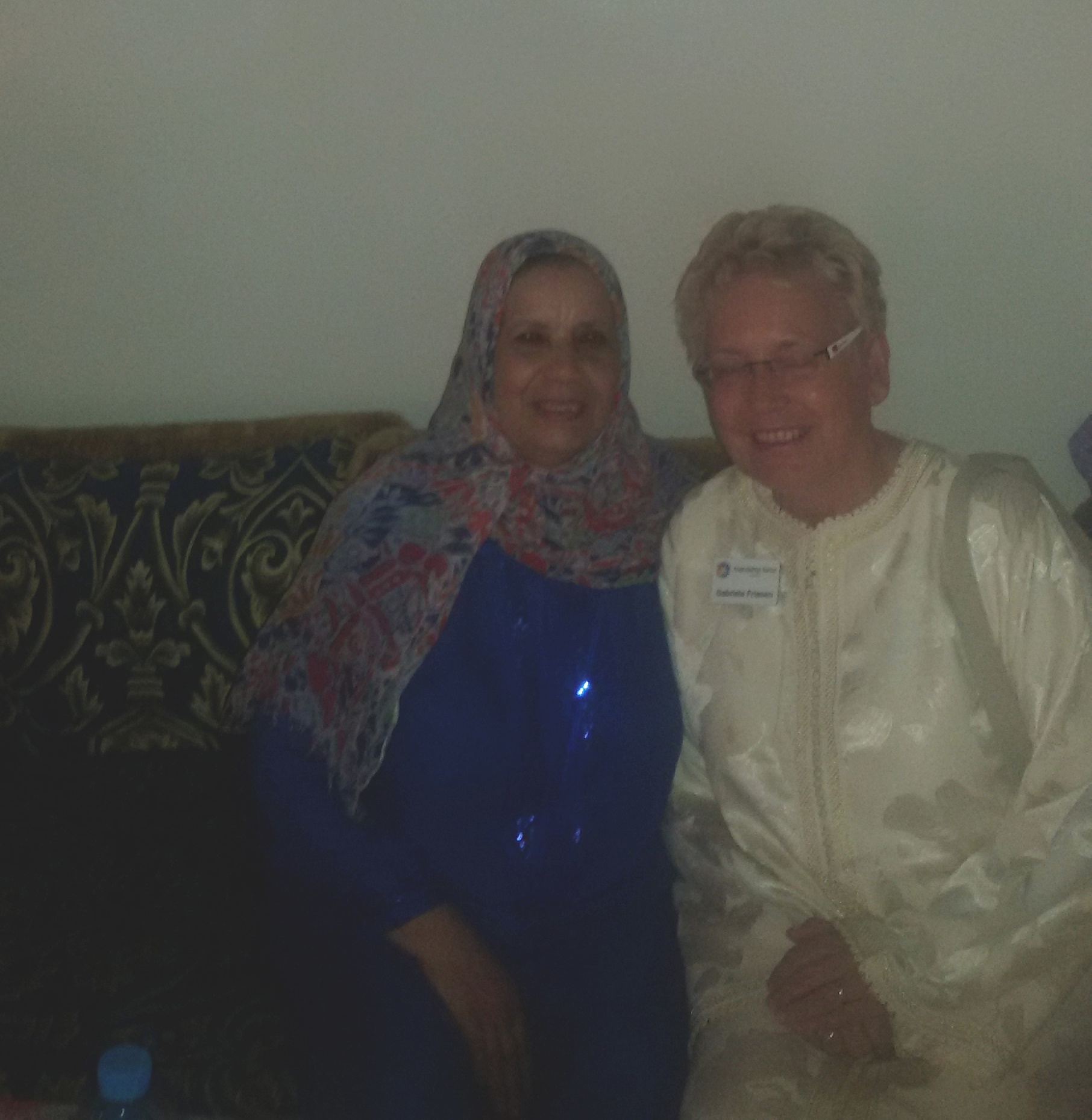 On the picture you can see Gaby with our host.

19. On 27th of August 2016 Friendship Force Varel celebrated his 25th anniversary with many other Clubmembers from Germany. With us stayed Waltraud und Manfred Oberwetter from Friendship Force Hamburg.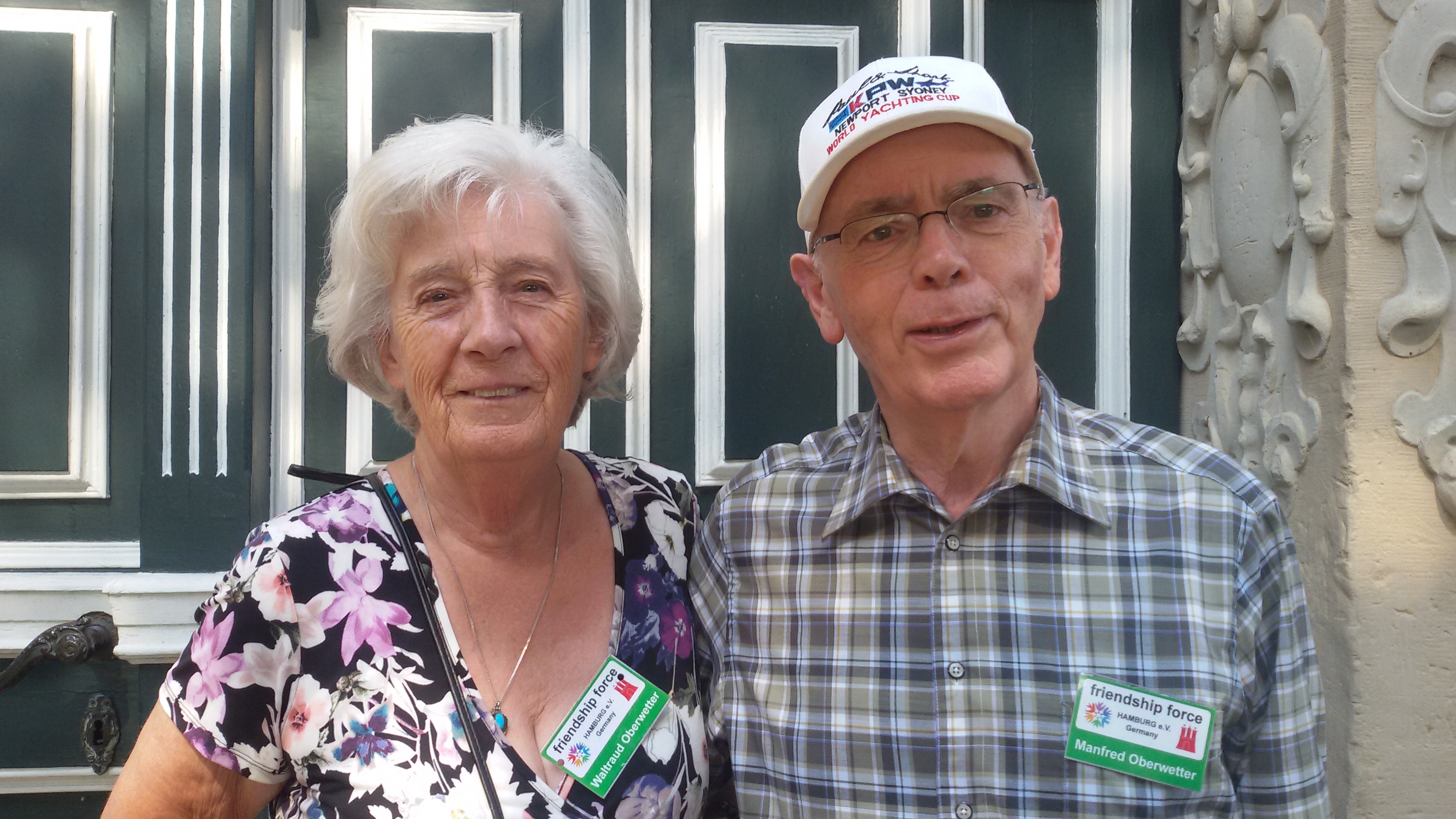 Waltraud und Manfred Oberwetter from FF Hamburg.

18. Inbound exchange from Friendship Force Sonoma Valley, California, USA from 8th - 15th August 2016. Our guests were Myrna and Gil Werder from Windsor, California. On this exchange also participated Martha LeRoy (on the right side of the picture) from Friendship Force San Francisco, who we get to know on our visit to San Francisco (see at No 7).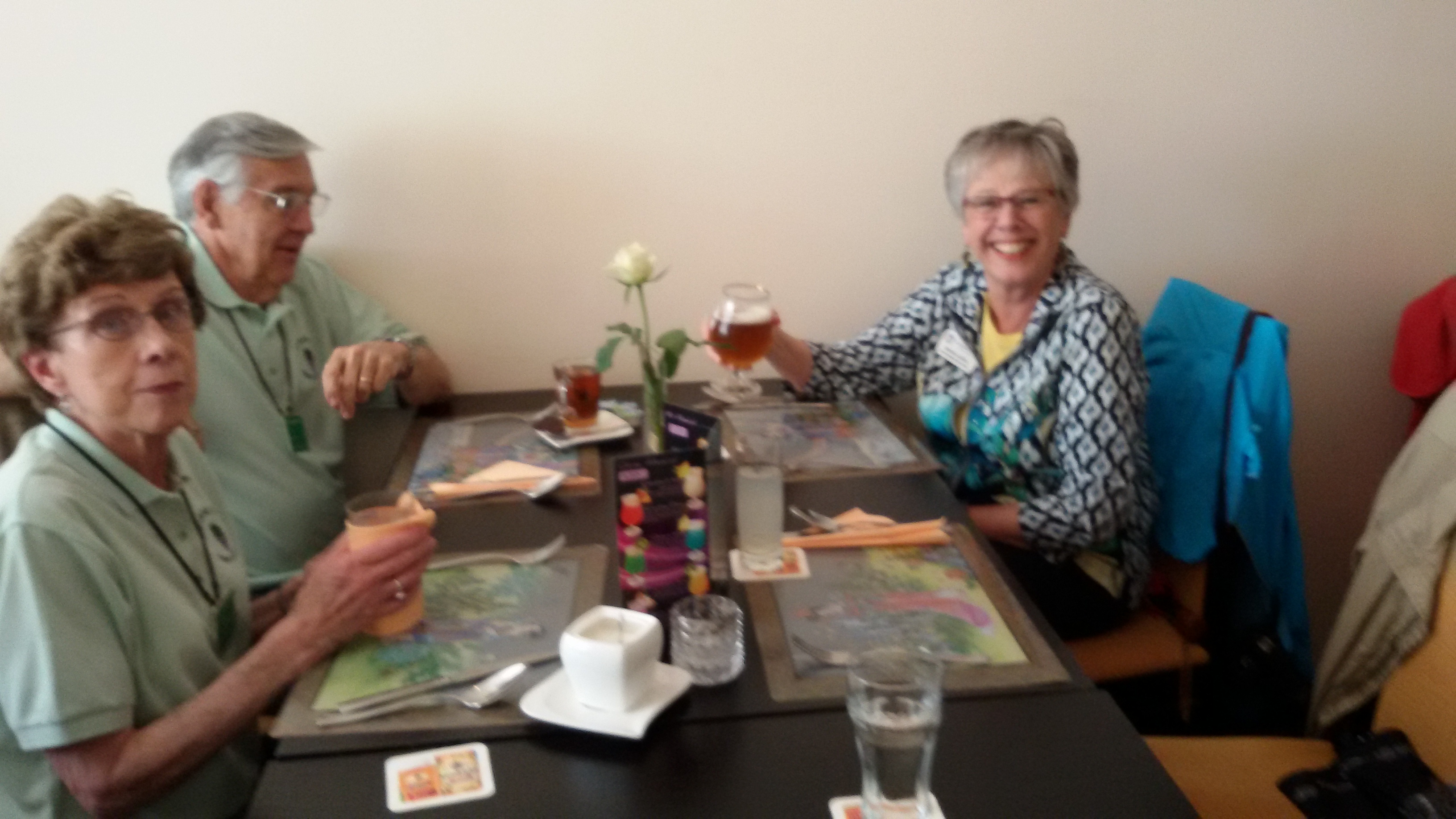 17. Participation on an international exchange to Friendship Force Baku, Azerbaidjan from 13th - 25th of march 2016. Wir were guests of the family Hasanov, Aftandil and Gulsan with their two daughters Ilahe and Nubar. With us friends from Canada, USA and Mexico take part on this exchange. Theme was the Novruz-Festival (New-Years-festival) in Azerbaidjan. We visited the cities of Baku, Lenkaran and Scheki and took a trip to Astara on the Iranian border.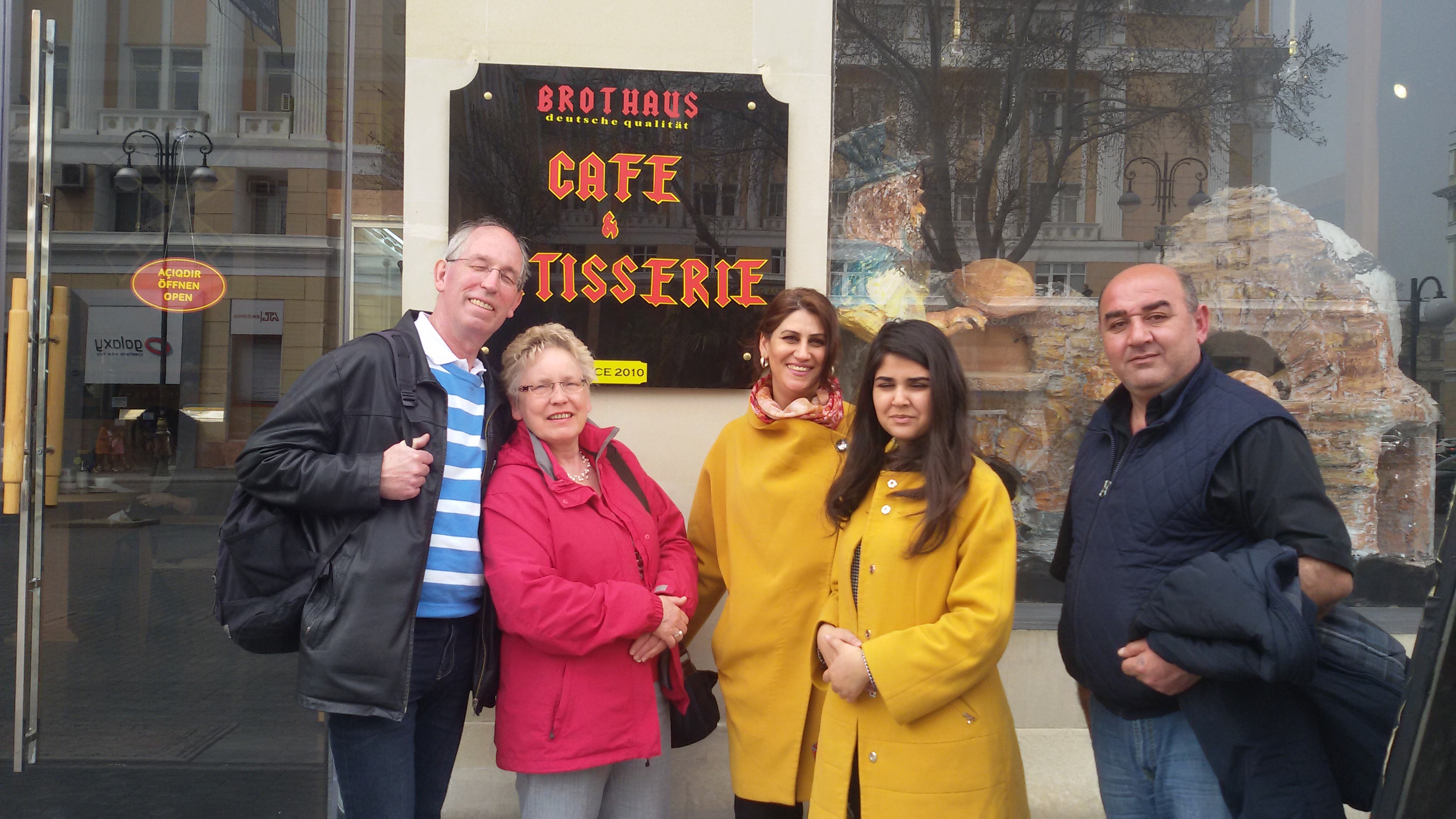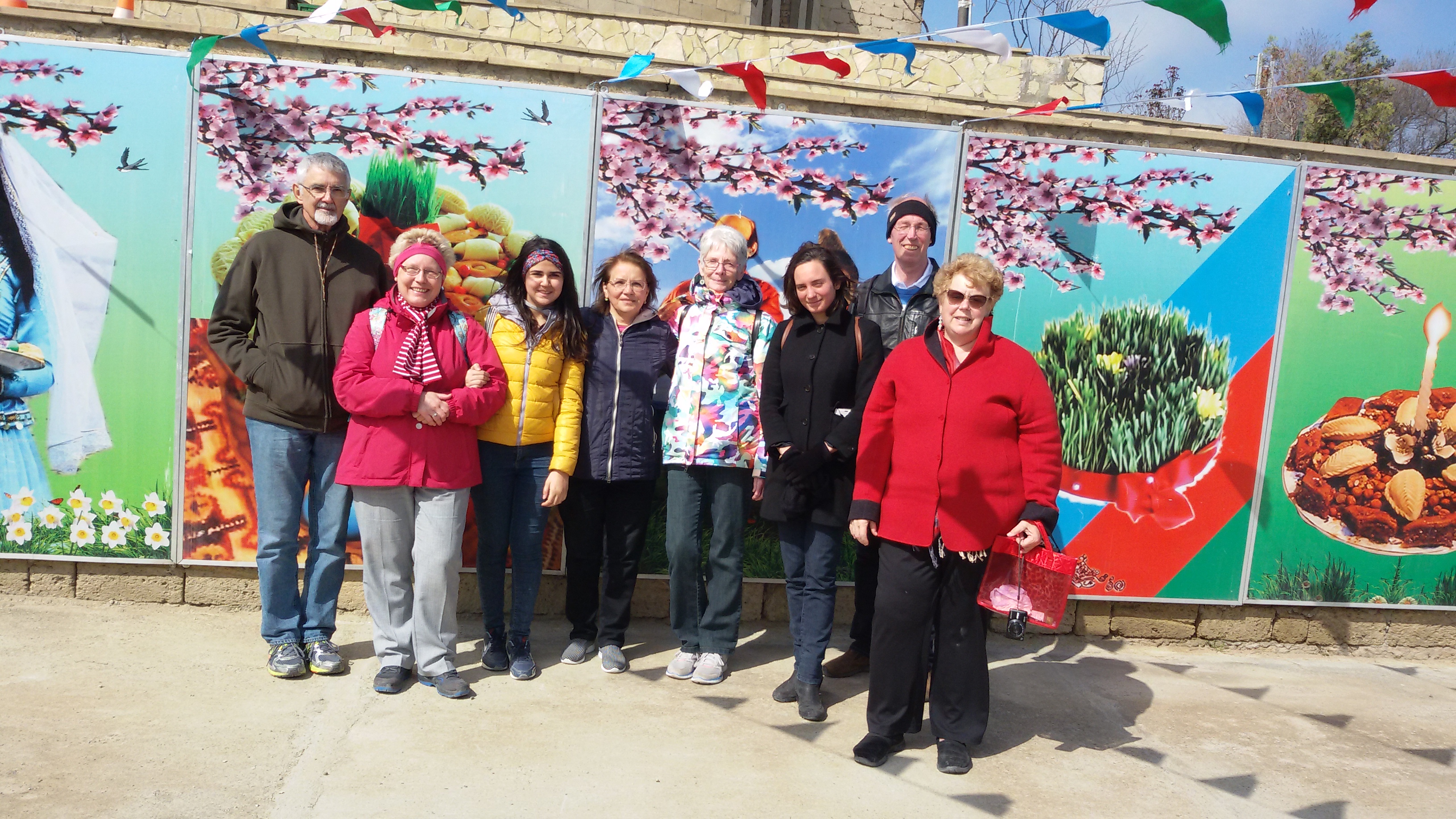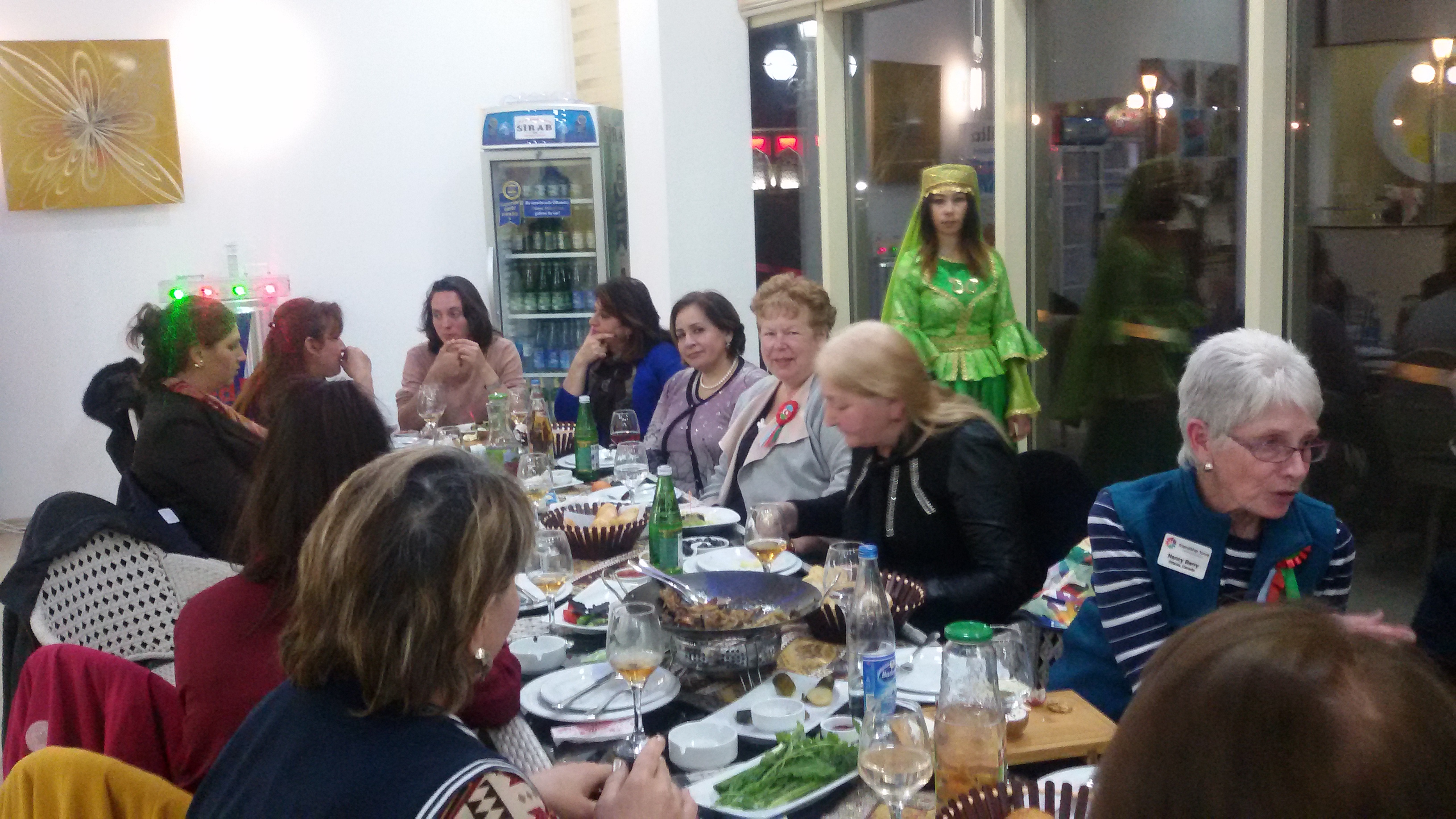 And here a television contribution from CTV Azerbaidjan, where we as guests of the festival in Lenkaran were interviewed: TV-contribution

16. Participation on the Farewell-Party for Friendship Force Coatepec, Mexico on the 25th September 2015 who visited our Club.
15. Visiting the Friendship Force Kauai, Hawaii, USA on 14th and 15th September 2015. On the 14th of September we visited with the Club from Friendship Force Wanganui, New Zealand , which has just an exchange with the Friendshipforce Club Kauai, the botanical garden. On 15th of September we were guests of the Friendshipforce Kauai-Members Glenda and Siegfried Streufert.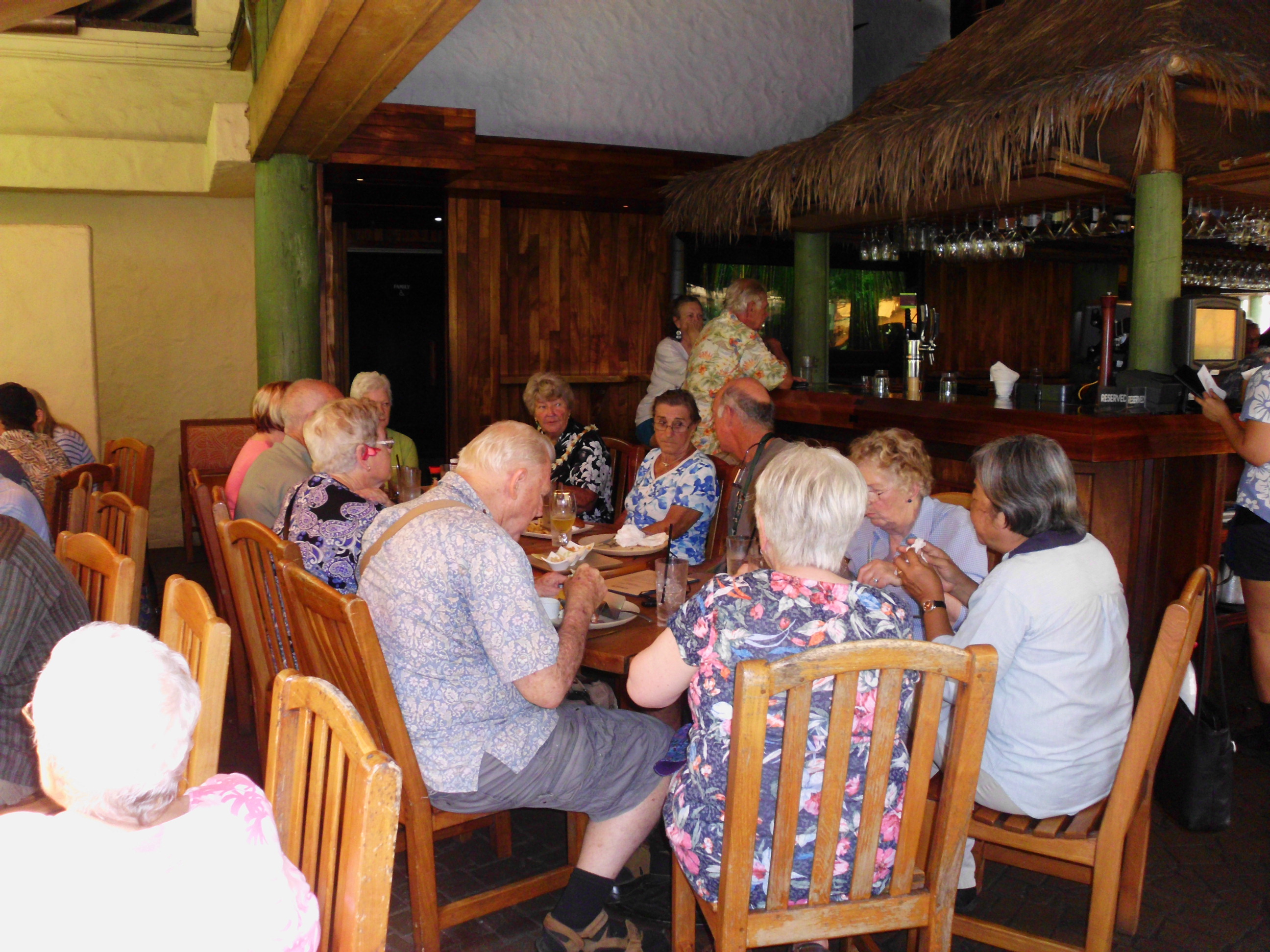 14. Participation on the HomeHosting from Friendship Force Metro Vancouver in Abbortsford, Canada after the conference from 31st August - 4th September 2015. We were the guests of Carol and Fred Loewen.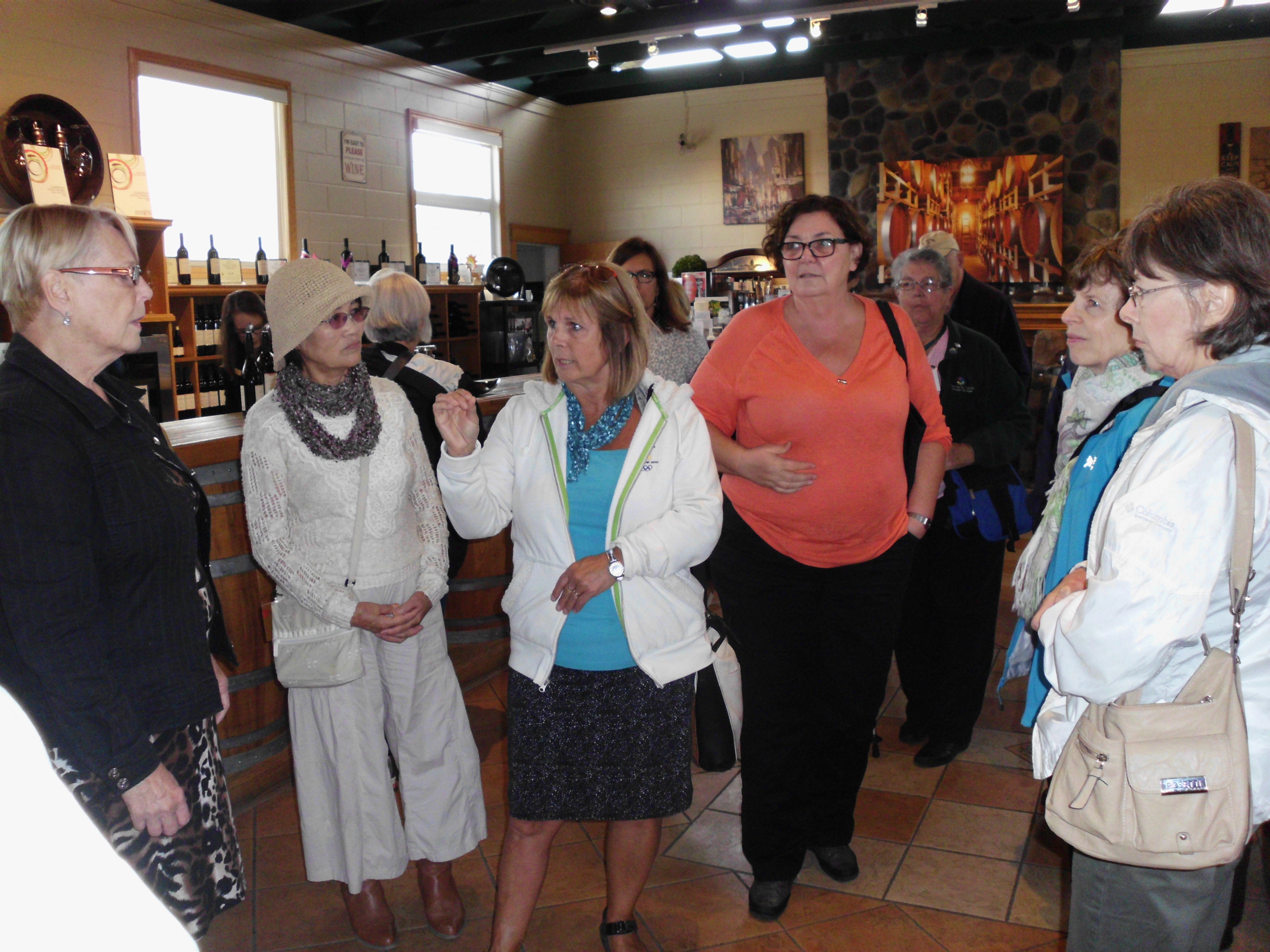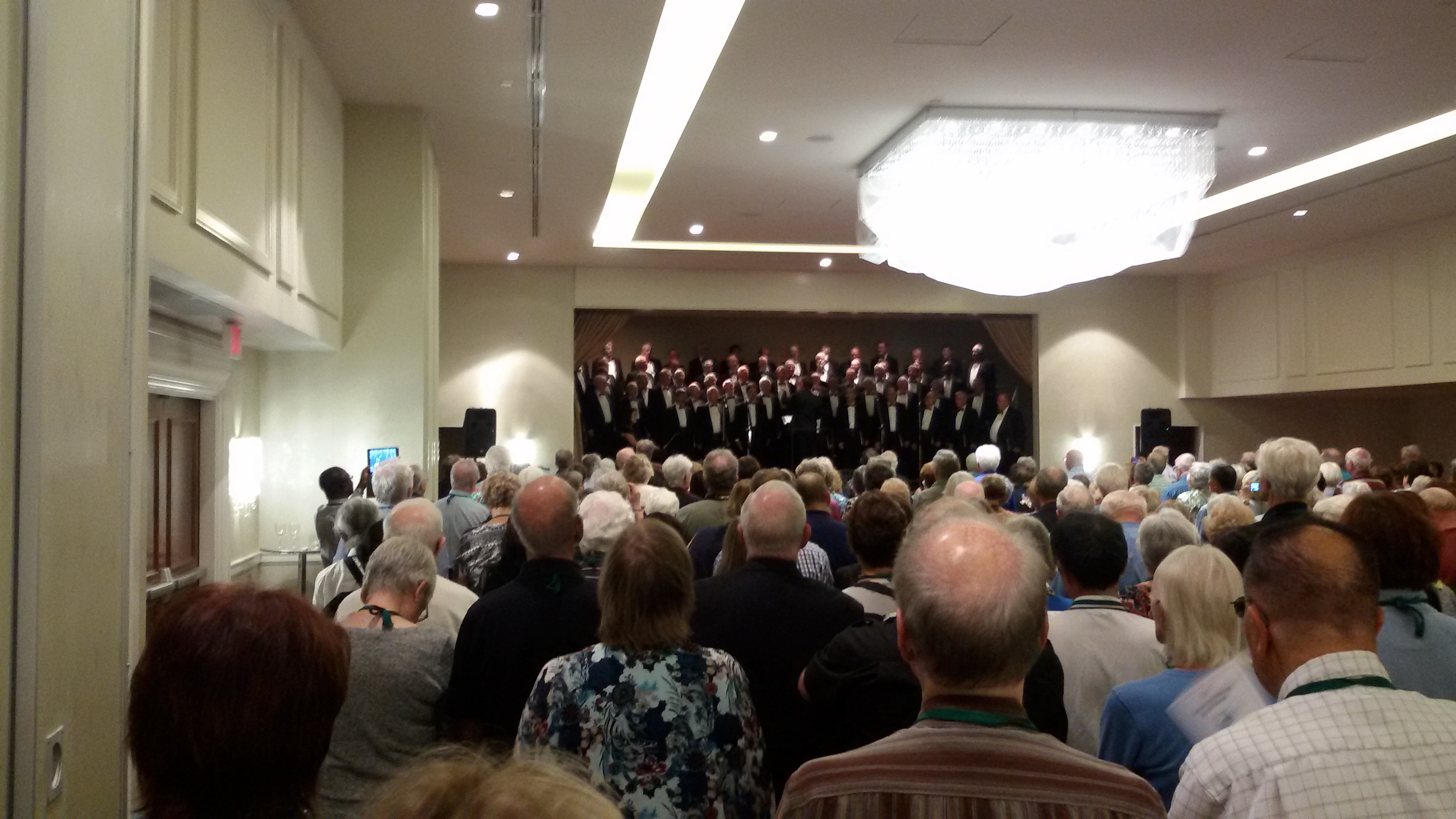 12. Outbound exchange to Friendship Force Isle of Wight, England from 15th - 19th April 2015. We were guests of Janet and John Holloway.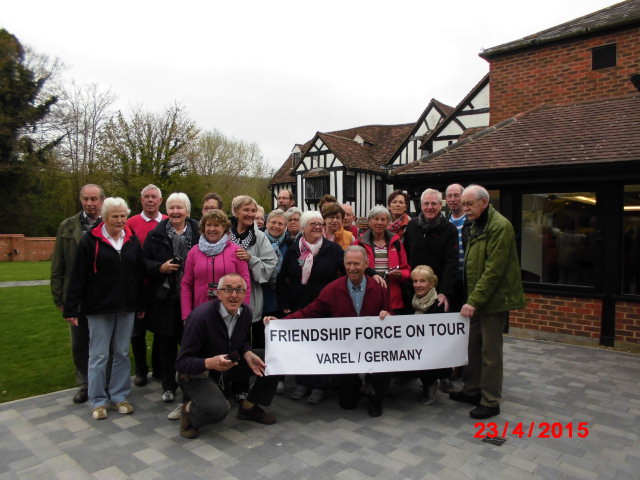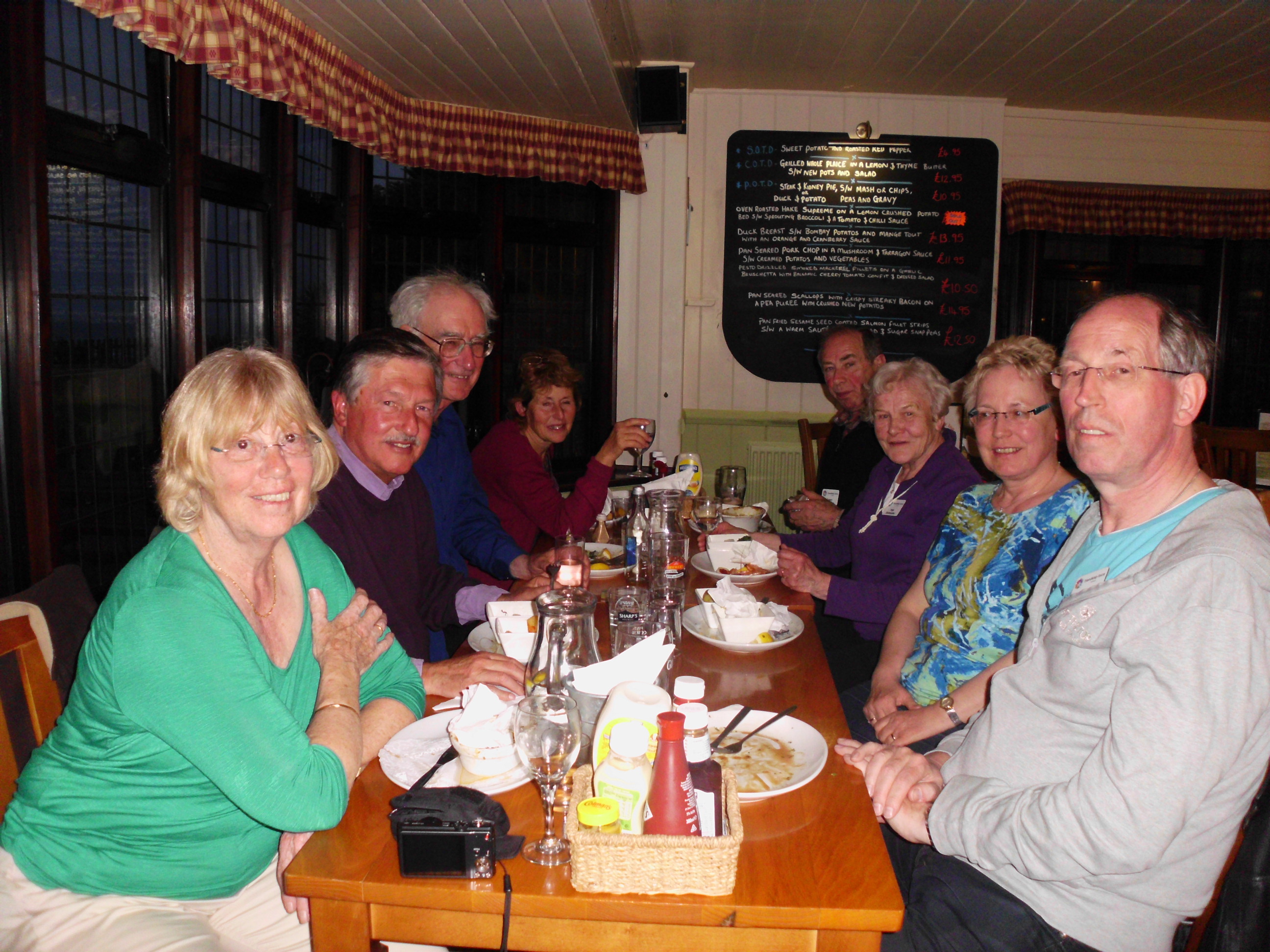 11. Inbound exchange from Friendship Force Isle of Wight, England from 12th - 16th July 2014. Our guests were Janet and John Holloway.
10. Inbound exchange from Friendship Force Kapiti Coast, New Zealand from 21st - 28th May 2014. Our guests were Theresa and Graham Tufnail from Waikanae, Kapiti-Coast.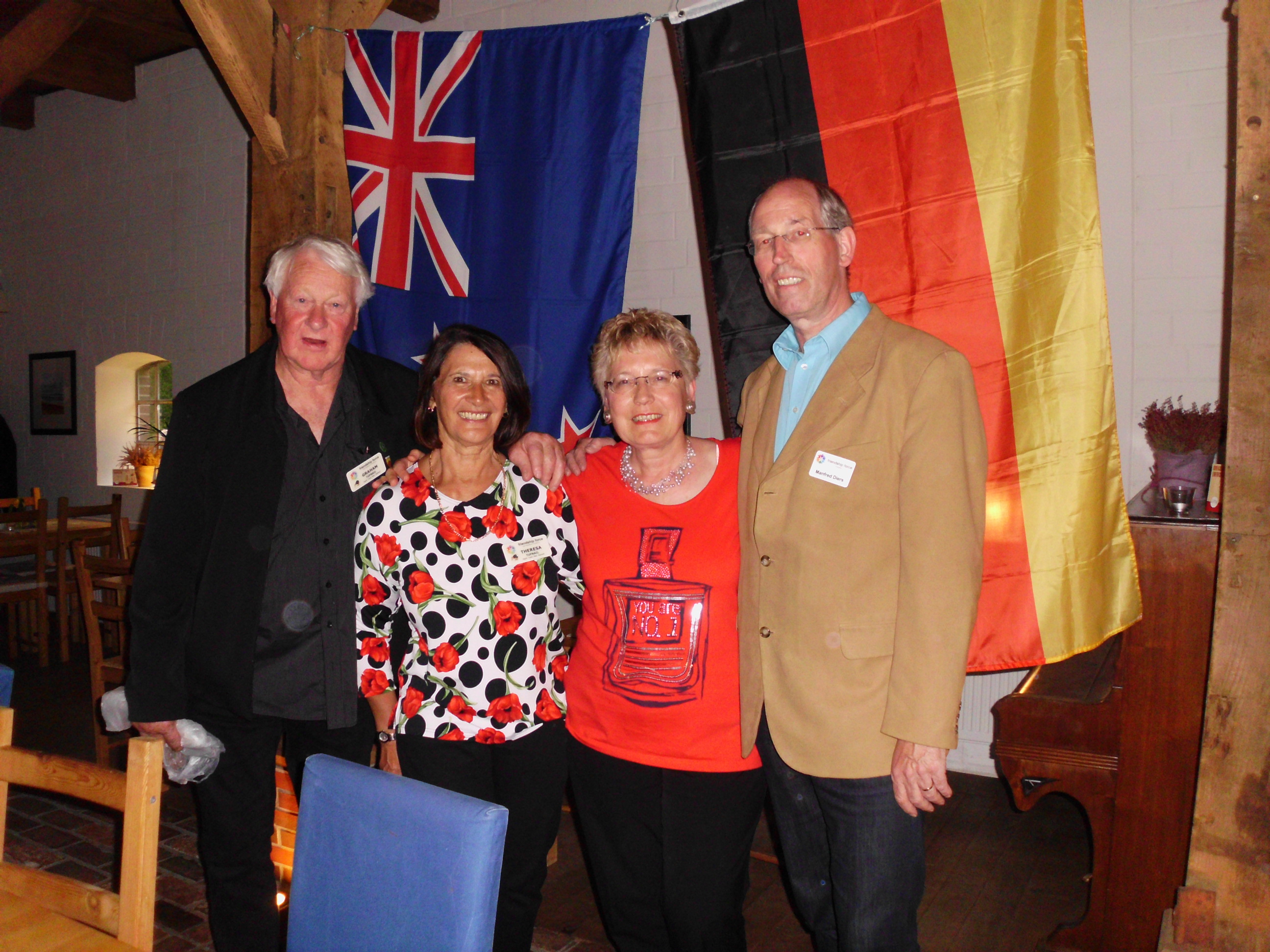 9. Outbound exchange to Friendship Force Sun Coast, Florida, USA from 21st - 28th October 2013. We were guests of Catherine und John Conover.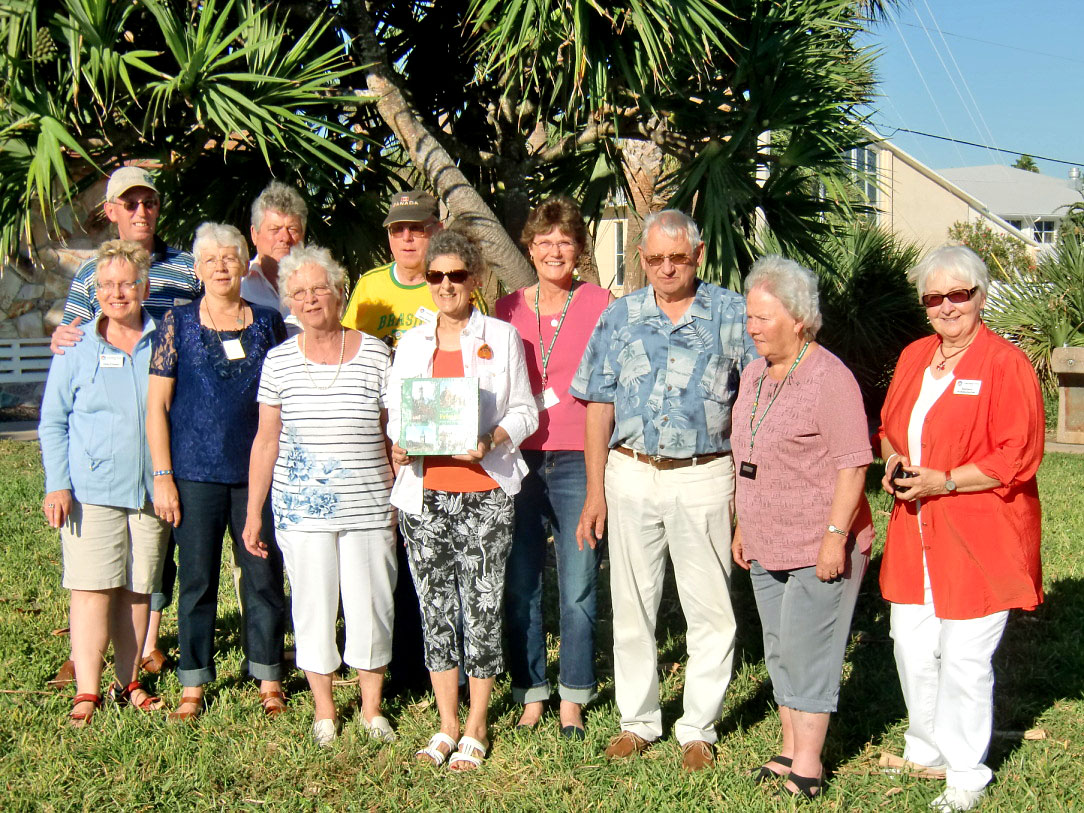 8. Outbound exchange to Friendship Force Oklahoma, USA from 14th - 21st October 2013. We were guests of Geneva Hancock.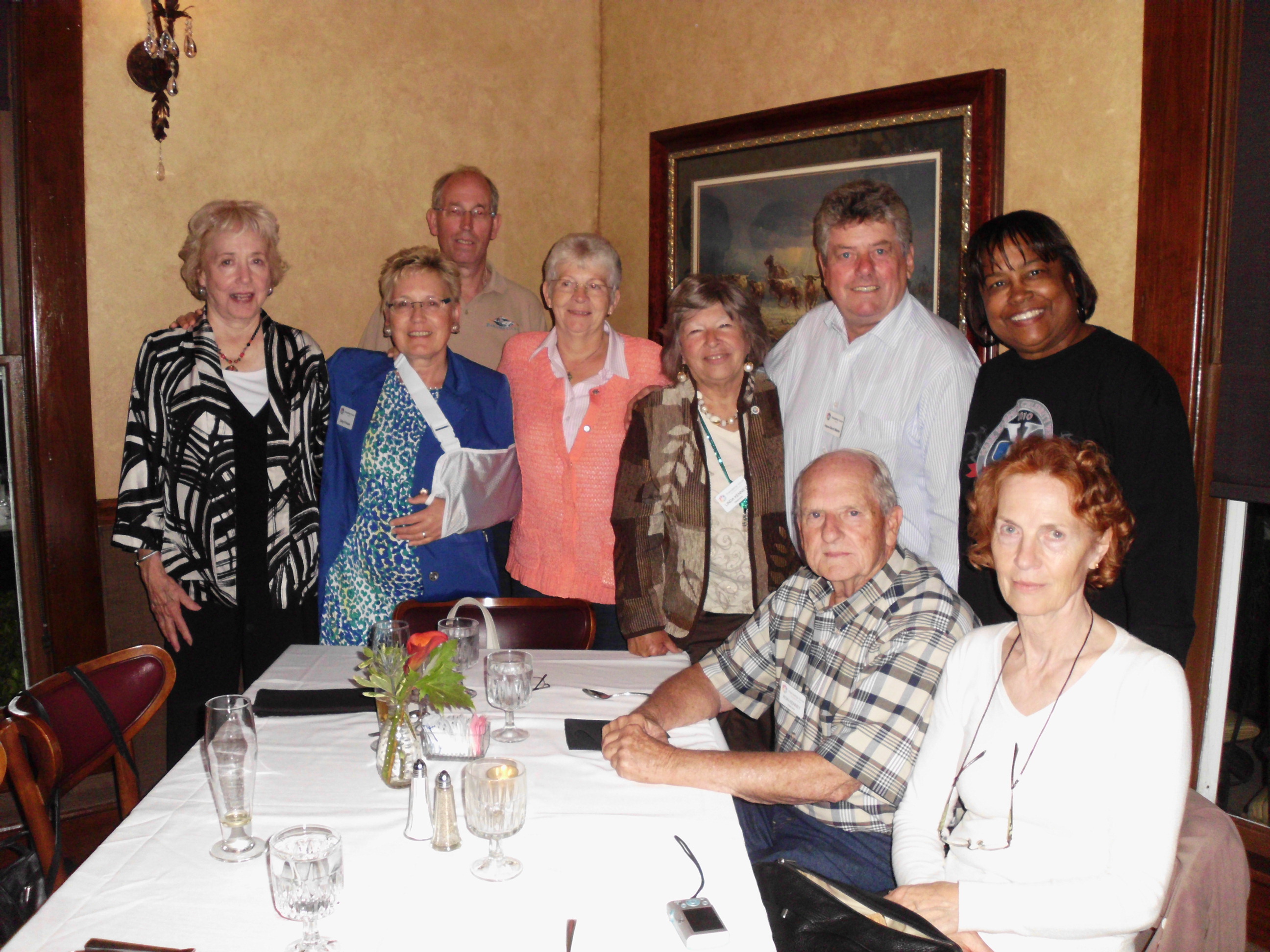 7. Visit Friendship Force San Francisco Bay Area, USA on September 25th 2013. Their guests were from the Friendship Force-Club Manitoba, Canada. Wir visited Martha LeRoy and took part on the Welcome-Party für Manitoba.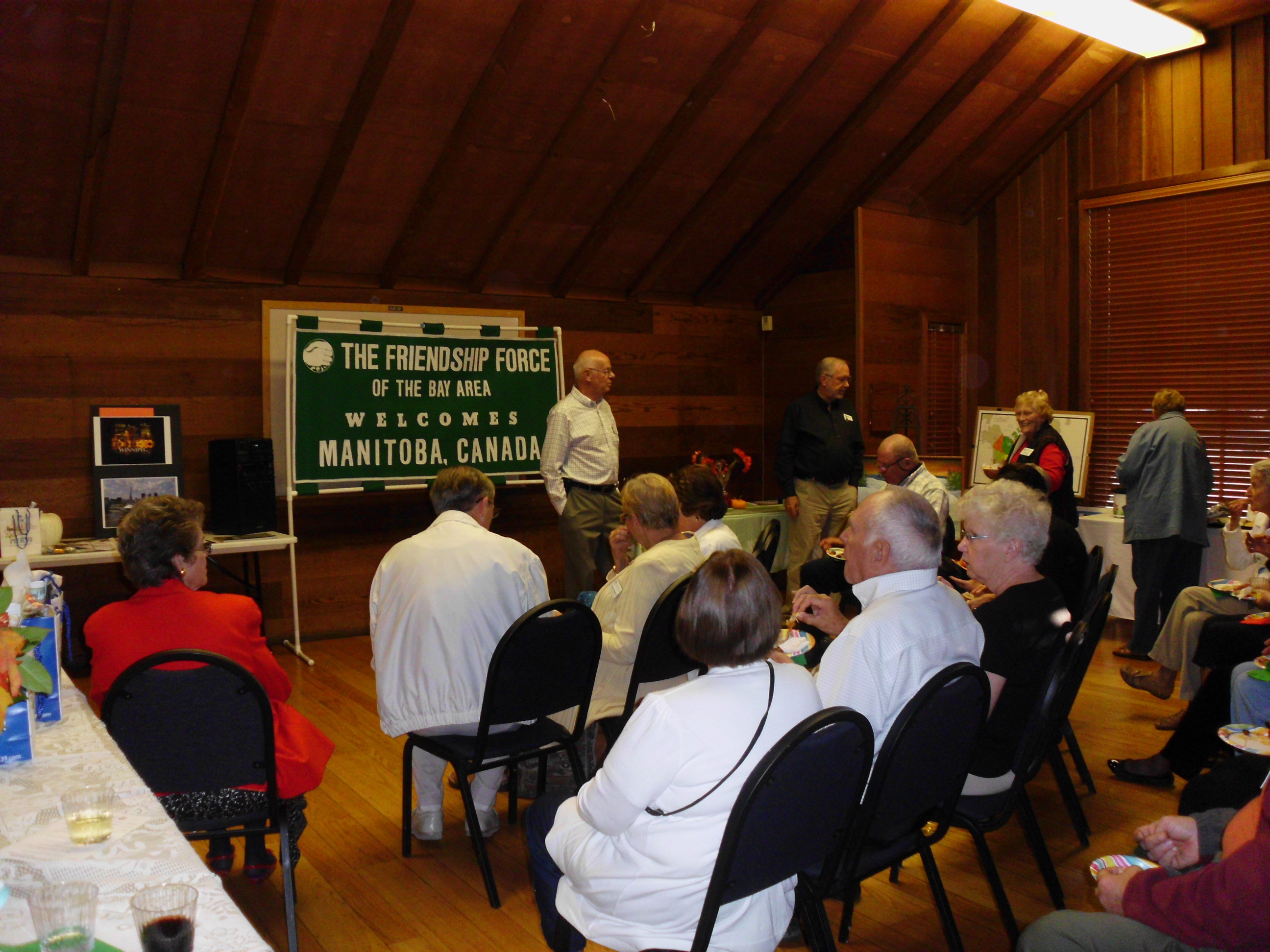 6. Outbound exchange to Friendship Force Schwerin, Germany from 19th - 21st of October 2012. We were guest of Andrea and Martin Teichert.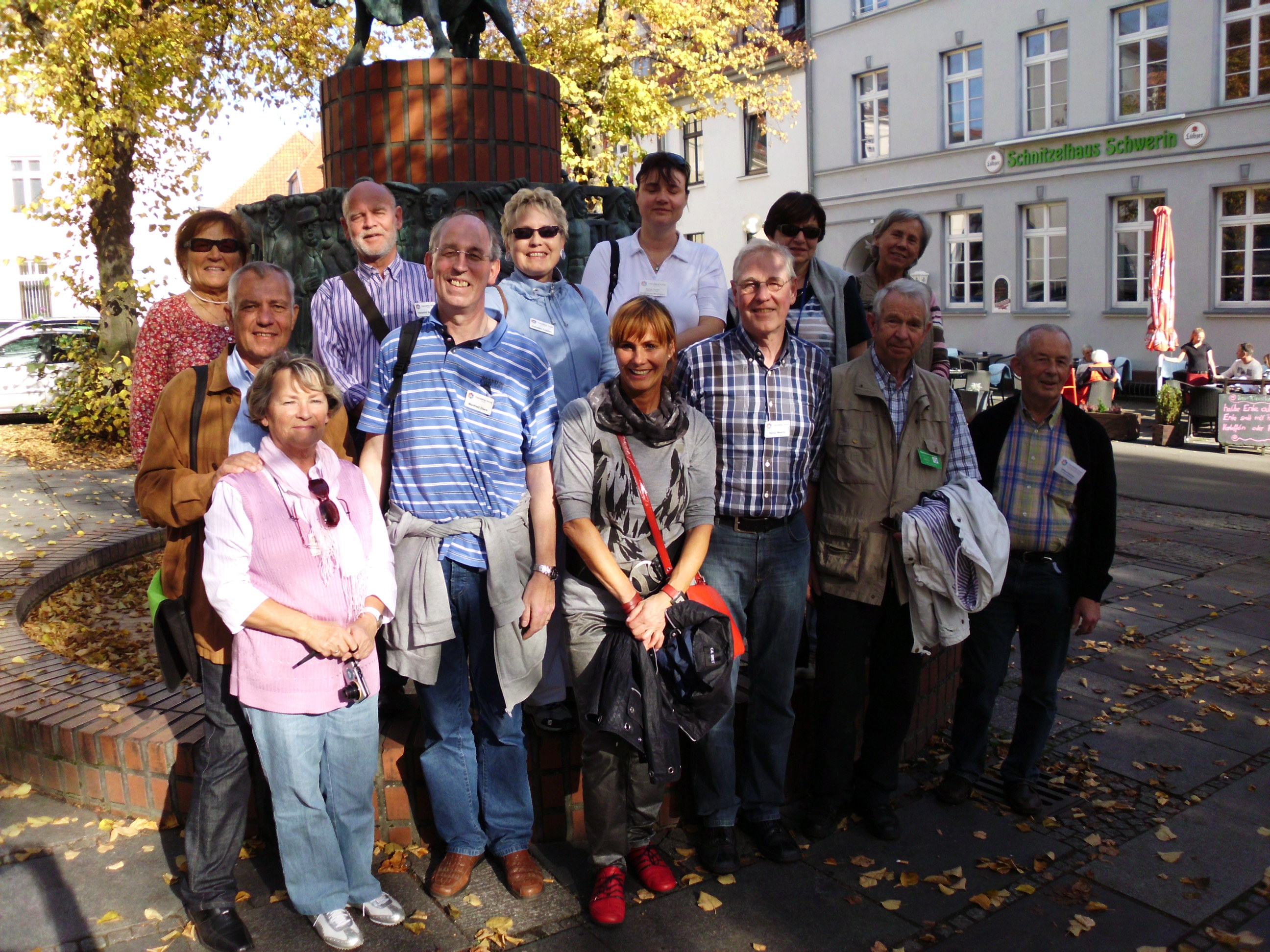 5. inbound exchange from Friendship Force Adelaide and Mount Barker , Australia from 3rd - 10th October 2012. Pamela and John Morris from Craigmore were our guests.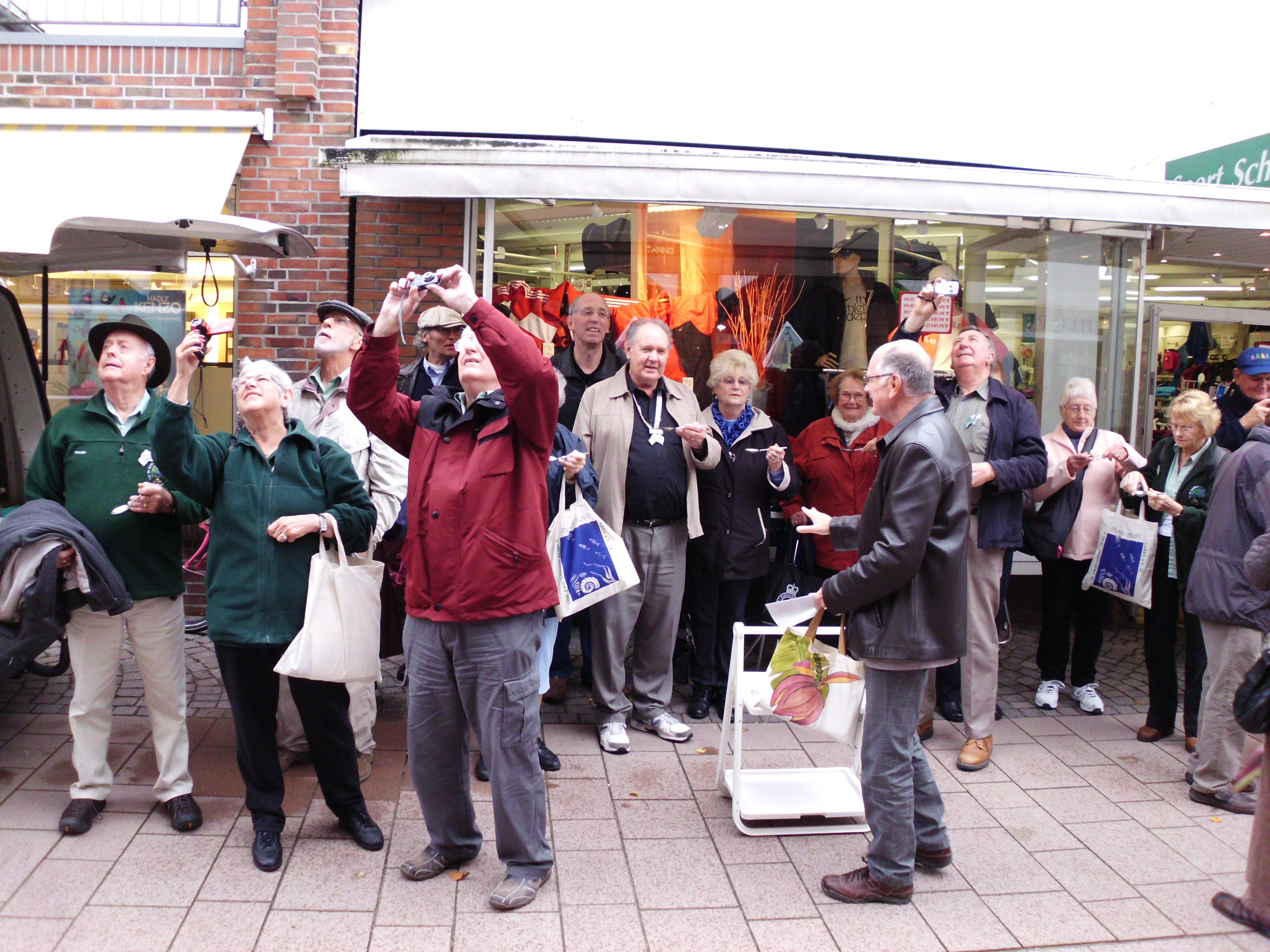 4. inbound exchange from Friendship Force Cheyenne, Wyoming, USA from 18th - 25th of June 2012. Our guests Carolyn and Jim Webber unfortunately couldn't come.
3. outbound exchange to Friendship Force Saitama, Tokyo, Japan and Friendship Force Fukuoka, Japan from 15th of April to 1st of May 2011. This exchange has to be cancelled two weeks before starting because of the Tsunami and the Fukushima-disaster.
2. Participation on the World-Conference of Friendship Force International 2010 in Hamburg from 26th - 30th August - organized by the club of Friendship Force Hamburg.